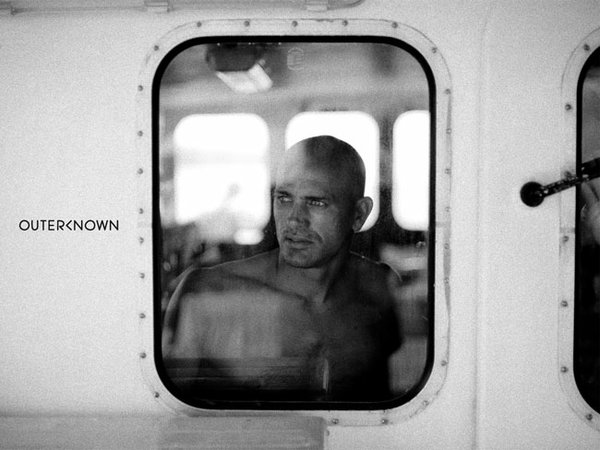 KELLY SLATER
Announcing Outerknown Brand
Kelly Slater, surf champ and former public face of Quiksilver, announced his new brand, Outerknown, which will debut for Fall 2015.
Slater said the new brand will blend his interests in travel, ecological sustainability and good design.
"As global citizens, we have an obligation to build better products and understand the way our consumption impacts others. I am constantly traveling and observing the multi-cultural world we live in, and Outerknown is a brand that references my travels and stands for the values I believe in," he said in a statement.
The new brand's "strategic partner" is Kering, the Paris-headquartered fashion giant that also owns Volcom, Gucci, Stella McCartney, Alexander McQueen and Balenciaga.
Slater will work on Outerknown with John Moore, the designer who gained note for designing lines for Quiksilver Women, Modern Amusement, Abercrombie & Fitch and Hollister & Co. Moore was named by GQ magazine as the 2014 best new menswear designer. He currently runs The Pop Studio/Pencil on Paper Studio in Culver City, Calif., where he has worked on lines for Ron Herman and his own project, M.Nii. Outerknown will be a separate project from Pop Studio, a spokesperson for Pop said.
Moore said he hopes that the new brand will offer something new. "There are surfwear brands, designer brands and technical brands, but we've seen the consumer's need emerge for a transitional brand that brings together all three. Outerknown addresses this void in the marketplace between sports and luxury, and our investment in quality and responsible practices will warrant this elevated positioning," he said in a statement.
Slater received adulation for being something of the Michael Jordan of surfing. He won the Association of Surfing Professionals' world championships 11 times during his more than 20-year career. In 2011, he developed the brand VSTR for Quiksilver, but the surf giant pulled the plug in early 2013 as it looked to cut costs. In March 2013, Slater announced that his two decades of being the public face of Quiksilver would come to an end because he was going to develop a brand with Kering.
The Outerknown label will offer collections for men and women. The brand's website (www.outerknown.com) launched on Sept. 8. It features a slogan that makes use of a pun on the founder's name: "This is a clean slate."