RETAIL
Same-Day Service to Give Edge to Macy's and Others
From recommendation algorithms to drones, Amazon.com and other major e-commerce sites branded themselves as the go-to places for new retail tech and convenience, but Macy's Inc. and other big mall companies are pushing back.
Many traditional retailers and malls are hoping to win the competition for consumers through new options such as same-day delivery. On Sept. 15, Macy's Inc. announced a number of initiatives to expand the retailer's omni-channel options. These initiatives include supporting mobile payment systems such as ApplePay, the new digital wallet offered by Apple. There's also a national rollout of the Macy's "Buy Online and Pick Up in Store" program. With same-day delivery, people shopping online or in physical stores can opt to have their purchases delivered to them the same day of purchase.
Macy's Bloomingdale's division will start a pilot program this fall for same-day delivery service in stores in Los Angeles, San Francisco, San Jose and Chicago. A same-day delivery service will also be tested for shoppers at the company's e-commerce sites (www.bloomingdales.com and www.macys.com). The solely e-commerce program will be tested in cities including Los Angeles, San Francisco, San Jose, Seattle, Washington, D.C., Chicago and Houston.
The company driving the same-day delivery system is Deliv, based in Menlo Park, Calif. The company will build a fleet of drivers similar to ridesharing company Uber. It will crowdsource the delivery people. Independent contractors will work on-call to deliver packages from the Bloomingdale's or Macy's websites within a window of a couple of hours. America's biggest mall operators have a big interest in Deliv. The company's strategic investors include GGP, Westfield, Simon and Macerich. It also serves retailers such as 1-800-Flowers.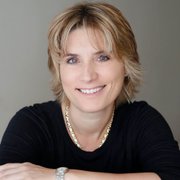 Deliv was founded in 2012 by Daphne Carmeli, and its service became operational in fall 2013. Speed is only one part of her company's service. Another part of the most important services are predictability and convenience.
"When this company started two years ago, I thought that one-hour delivery was the coolest thing," Carmeli said. "But unless it is lunch, one hour doesn't matter. What matters is the ability for you to schedule a place and time when you want it. Predictability and convenience is much more valuable than speed."
Deliv's drivers are rated on criteria such as punctuality. Shoppers rate the drivers. If their overall rating drops below the company's performance threshold, they are not given work, Carmeli said. People using the service are e-commerce customers and people shopping physical stores who don't want to carry a bunch of bags while they shop—or they want to ship bags home while they go to a movie or a meal.
Same-day delivery service has been on retailers' radar screens for a few years. In 2012, eBay Inc. launched its eBay Now same-day-service program. Shoppers would order an item on eBay or one of its partners— such as Macy's, Best Buy, Target or Urban Outfitters—through an app. After receiving the order, an eBay Now valet would pick the item up and deliver it within an hour.
A representative for the San Jose company said it is continuing to push the service forward.
"Our vision is to make eBay the most convenient way for consumers to shop locally and to be the best partner for merchants to reach local customers in new ways. We're currently focused on supporting eBay Now in its current markets: San Francisco, San Jose, New York, Chicago and Dallas. We are no longer forecasting 25 cities this year. We will roll out to new markets based upon our customers' demands and needs," said Kari Ramirez, an eBay communications manager.
Santa Monica Place, a Macerich mall by the beach in Santa Monica, Calif., has been using same-day-shipping services since November 2013. According to a statement from Shoshana Puccia, senior marketing manager, 10 retailers at the mall have contracted to use the service, and there have been more than 400 deliveries since the service was introduced.
Last year, Southern California retail chain Planet Blue rolled out same-day delivery service to several Southern California neighborhoods.
According to Carmeli, same-day service might be especially beneficial to retailers and mall companies with vast real estate portfolios.
Macy's and the top mall operators maintain hundreds of locations that place them, up to, at most, five miles from 90 percent of America's consumers, Carmeli said. These retailers are increasingly using their stores as warehouses, too. "Omni-channel retailers will be able to leverage their assets to out-Amazon Amazon," she said of the dominant e-commerce retailer, which also maintains a same-day service.
The Deliv service will start when a shopper requests same-day shipping option from the checkout pages of the e-commerce website of a Deliv client. The arrangement will give retailers the opportunity to work directly with their consumers rather than having a delivery service collect their customers' data, Carmeli said.
The retailer will give Deliv the order. With an algorithm, Deliv finds the quickest route for the driver with an appropriate vehicle for the package. For example, a driver of a small car will not haul a 50-inch-screen TV. Drivers are contacted by smartphone to complete the delivery.
Deliv's drivers are typically people looking for part-time work, Carmeli said. They must pass a company screening process as well as a background check and checks with different state departments of motor vehicles. Deliv drivers' settlements include costs associated with mileage and gas on top of their hourly earnings.
Different services and retailers charge different rates for same-day delivery. A typical range is $5 to $12 for same-day-delivery service. But to mall operators the cost might be secondary, said Scott Morey, executive vice president of GGP, which is already working with Deliv.
"We don't lose money from it, we don't make money from it," he said of same day delivery. "But we do make stores more productive."