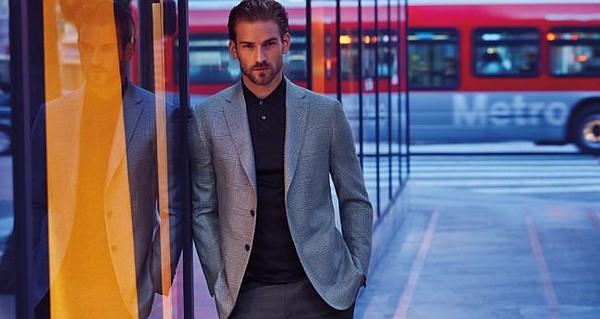 South Coast Plaza's DTLA Splash
Henry T. Segerstrom pushed the suburban and once rural Orange County onto a cosmopolitan path when he gave his South Coast Plaza retail center a designer and luxe edge, and later developed the Segerstrom Center for the Arts, both are located in Costa Mesa, Calif.
So it should come as no surprise that the high profile retail center photographed its 2015 Spring Portfolio Lookbook in a place that is cultivating a cosmopolitan edge ; downtown Los Angeles.
Fashion photographer Diego Uchitel shot models wearing the latest from South Coast Plaza's tenants such as Chanel, Louis Vuitton and Dior in downtown L.A. landmarks such as Union Station and the Fashion District area around the Ace Theater.
To celebrate the DTLA portfolio, South Coast Plaza held a gala dinner for fashion writers April 7 at the Perch restaurant, a rooftop bistro overlooking downtown's skyline. At the dinner, a toast was made for Henry T. Segerstrom who passed away in February at age 91. His memory was celebrated with culinary panache. The Perch made a Sunset Segerstrom cocktail for drinks before the dinner. Ingredients included Swedish vodka to honor Segerstrom's Swedish heritage and a garnish of candied ginger or orange slice, which we hope honors Orange County.