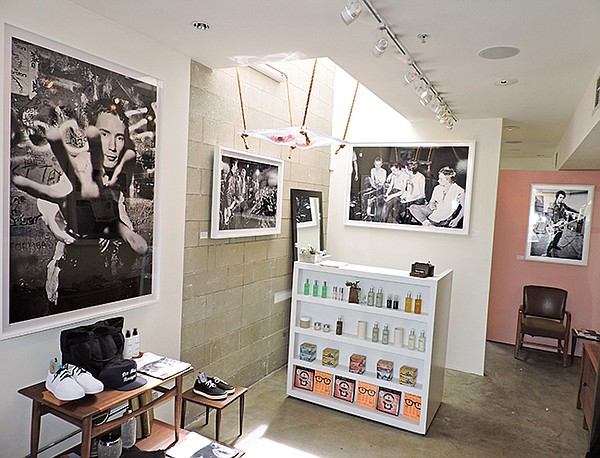 RETAIL
Venice Heights Takes a Stance for Indie Menswear on Abbot Kinney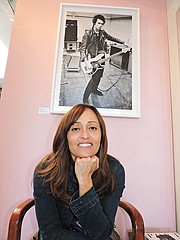 The once raffish Abbot Kinney Boulevard has become one of Los Angeles' most popular addresses for high-end boutique retail in the past few years, and it attracts a hard-to-satisfy but influential customer who loves the bohemian culture of the street's past as well as the more urbane style of its present, said Venice retailer Paulina Castelli.
"It's the creative guy. It's the film guy. It's the tech guy. They know brands," she said. "But we will show them brands that they may have missed when they were traveling in Japan."
Castelli is the founder of the recently opened boutique Venice Heights Men's Clothing & Artist Gallery at 1638 Abbot Kinney Blvd. The boutique will match emerging brands with the highly sought-out demographic of the creative guy. It's Castelli's plan to stand out in a street that has increasingly become known as an address for flagship boutiques for national and international brands.
Contemporary clothing line Vince, which runs branded boutiques and has been sold at Nordstrom among other department stores, recently took possession of a more than 2,000-square-foot space at 1357 Abbot Kinney Blvd., said Jay Luchs, an executive vice president of NewmarkGrubbKnightFrank, who worked on the deal.
Another indication of the street's popularity is how prices for commercial space are going up on Abbot Kinney. In summer 2014, a square foot of retail space averaged $12 per month, Luchs said. Currently, it is $15 to $18 a square foot per month. It is more expensive than Robertson Boulevard, where retail space ranges from $12 to $15 per square foot per month.
Luchs said that some Abbot Kinney landlords are committed to maintaining the street's unique ambiance by keeping rents lower for some restaurants and bars. "Abbot Kinney will be different; the mall names will go to Third Street Promenade," Luchs said of new retailers, referring to the retail area in Santa Monica, Calif. "Abbot Kinney will still be home to cool, hip brands that you might see in Brooklyn."
Castelli intends to make profits with a plan that hedges on a novelty that might appeal to Abbot Kinney's creative guy despite expensive rents and a lot of deep-pocketed retailers interested in moving to the street.
Castelli will devote half of the wall space of her 650-square-foot boutique to art. Currently lining the walls of Venice Heights are photo portraits of punk band the Sex Pistols by Dennis Morris, who gained fame for taking iconic portraits of Bob Marley as well as of the Pistols.
"People coming here will buy a $150 shirt … and a $6,900 portrait," she said.
The boutique will host frequent guest appearances by other retailers and brands. Castelli plans on turning the boutique over to other entrepreneurs to produce pop-up shops. Influential New York boutique Kith took over the space in late February before Castelli introduced the Venice Heights nameplate. She started managing the site in November 2013. She produced other retail projects in the store. Before working in boutique retail in 2013, Castelli worked in fashion wholesale for brands such as Palladium and Royal Elastics,for which she often produced pop-up shops.
But the foundation of her business plan is unique clothes. Most of the brands Venice Heights will carry are manufactured domestically and are made by designers with an auteur-like vision, she said. They include Krammer & Stoudt, Monitaly, Matiere, Wolf & Man and Porter Bags.
"All of these brands work well together," she said. "That is what retail is about—putting brands together and creating a vibe."