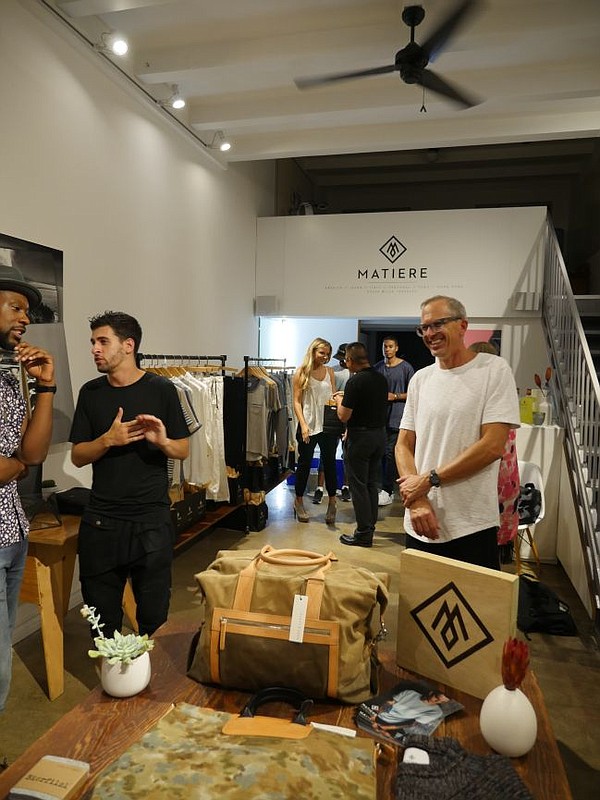 Matiere Pops at Concept 8366 1/2
What a wild summer it has been for the Matiere label.
In July, it showed its Spring/Summer 2016 menswear collection at New York Fashion Week. Fast forward a couple of weeks, it won the Best of The Tents award at the Tents at Project trade show in Las Vegas. On Aug. 29, the Newport Beach, Calif.-headquartered label started its month long residency at Concept 8366 ½, the Los Angeles retail space run by the Liberty Fashion and Lifestyle Fairs trade show.
Last Friday, the Matiere crew showed up at the Concept space located at Los Angeles' 8366 ½ West 3rd St. to celebrate their label's Fall '15 looks. Also in the store's mix; two brands, Graf & Lantz and Lucky Selectism, which stocked some goods at the Matiere residency.
Scott Shandalove, a founder of Matiere, said that the brand might stock exclusives in the pop-up shop during the second week of their residency. Take a look at the Matiere party.