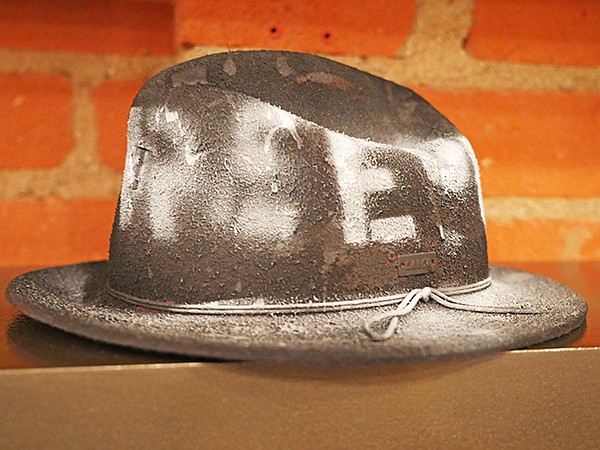 ORIGINAL CHUCK
Original Chuck Taps Mark McNairy for First Full Collection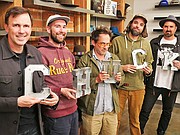 After four years of designing almost every kind of top to put on a head—think baseball caps, broad-brimmed hats and beanies for the Original Chuck brand—John Putnam, the Los Angeles–area label's founder, is going for an expansion.
He will introduce Original Chuck's first full collection of men's clothes. It is scheduled to be introduced at the Agenda trade show in Long Beach, Calif., next month.
For the inaugural line, Putnam looked for a creative director who could appeal to fashion rebels and traditionalists. He recently announced that Mark McNairy has joined the brand as creative director. McNairy is perhaps best known for working with pop star Pharrell Williams' line Billionaire Boys Club.
McNairy built a career on a style that he called "post-modern traditional." The look has been embraced by stars of the hip-hop scene and established fashion tastemakers such as the Council of Fashion Designers of America and glossy magazines such as "GQ."
"[McNairy] brings in traditional pieces and plays with them. … He built credibility with the tastemakers of the world," Putnam said.
In 2012, McNairy was featured in the GQ for Gap Best New Menswear Designers Collection. It was the same year that Todd Snyder and Johann Lindeberg—when the Swedish designer worked with the Blk Denim label—participated in the magazine's program.
Along with Billionaire Boys Club, McNairy also worked with Adidas with his own brand, Mark McNairy New Amsterdam. He also serves as a creative director for the California-based subscription fashion retailer Five Four Club, which recently took the New York–headquartered designer out to the West Coast.
The collaboration will be called Original Chuck by Mark McNairy. The first run will be a 25-piece line that will feature chino pants, jackets, woven shirts, headwear and accessories such as backpacks and eyewear. Pieces will wholesale for $30 to $60. Like McNairy's previous work, it will be classic but with a sense of humor and sophisticated but based in an Americana heritage style, Putnam said.
Original Chuck by Mark McNairy represents a new direction for Original Chuck but also one based on the line's history.
Original Chuck is owned by Putnam Accessory Group Inc., a 20-year-old company that has made private-label headwear and accessories for companies ranging from Neff, Young & Reckless to Zumiez Inc. and The Hundreds, Putnam said.
The Putnam Accessory Group is housed in a 15,000-square-foot design center. In 2014, revenue was under $20 million for the company and sales grew 20 percent from the previous year, Putnam said.
While Putnam Accessory will maintain a strong business in private label, in the past year it has built direct-to-consumer brands with performers and celebrities such as Nas, Future, Amber Rose and The Janoskians.
The celeb business is good, yet Putnam hopes to develop more of his own brands. "A focus for our business is to build more asset-based brands in the next few years. Our intention is to build legacy brands."
For more information, contact Lucas Pierce or "The" Michael David at (323) 306-1330 or themichaeldavid@originalchuck.com and lucas@originalchuck.com.