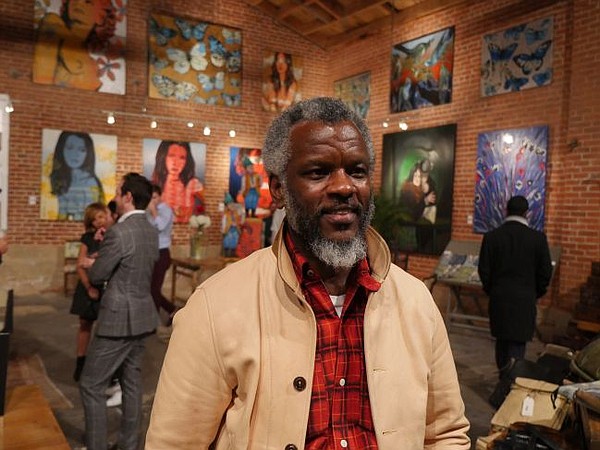 Guerilla Atelier: Kicking off the Holidays With Bromley
Carl Louisville didn't need this before the holidays.
An entire exhibition held up in customs! Louisville, the founder of the Guerilla Atelier boutique in Los Angeles's Arts District was going to start the holiday with a reception for Australian artist David Bromley. But Bromley's bronze sculptures, 100 paintings, as well as furniture held been held up in customs.
On 5PM Dec. 9, a day before the gala reception was scheduled, the container holding Bromley's art was delivered. Louisville and his team had to work around the clock to install the big show in a 3,000-square-foot gallery in back of the Guerilla Atelier.
When guests came, it looked like there never had been a problem with delivery. David Bromley's first show in United States was ready.
Louisville said that the rapid response installation was just one of the punches that any retailer has to roll with.
He also said that delivering a unique, urban ambiance is why Guerilla Atelier can sell luxe clothes and lifestyle goods in a place located a few minutes drive from Los Angeles' tough, desperate Skid Row.
"It's an authentic place where people have an experience," Louisville said of his luxe shop.
Bromley had contacted Louisville in 2012 about exhibiting after reading about Guerilla Atelier in an Australian magazine. It took a few years to find the right situation for the exhibition to be unveiled. Louisville hopes that it will add credibility to his space as an arts gallery. Among his subjects, Bromley has painted portraits of fashion obsessions such as Miranda Kerr and Kendall and Kylie Jenner.
The Bromley exhibition is scheduled to have a long run – at least until May 2016.