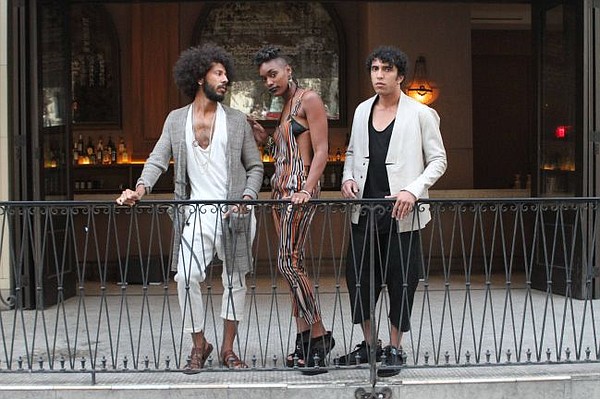 Clade & Styleloftz…Out In the Streets
It was time to bring fashion out of the studio and onto the streets, said Maya Reynolds, founder/designer of downtown Los Angeles men's line Clade.
A group of models showed eight of Clade's Spring '15 looks at Coco Laurent in downtown Los Angeles on May 9. The street theater fashion show was just one event produced by the Styleloftz series of art parties produced by Charles Parris. This particular Styleloftz event was hosted by Actor Jarrett Janako.
The intention of the event was to lift the barrier dividing the audience, models and designers. Models mixed with guests at the Coco Laurent, a lively boite with a curbside dining area on the corner of 7th and Grand in downtown Los Angeles.
Reynolds said many of her Spring '15 looks were constructed out of a linen rayon which minimize wrinkling and is best for travel. Taking in the event was actor/stuntman and former Clade model Rich Ting.