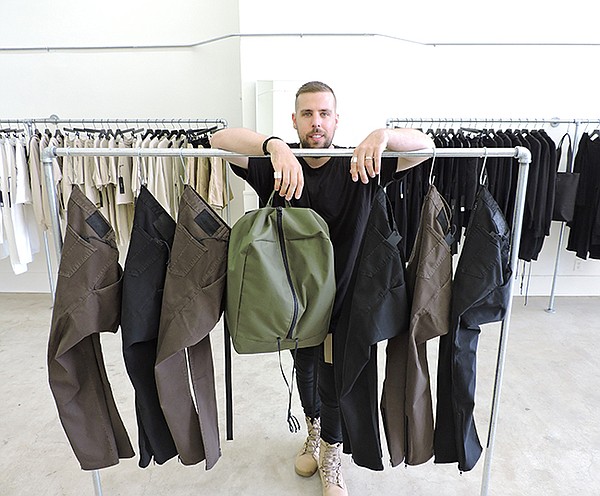 GOING BEYOND THE FIVE-POCKET
Daniel Patrick 's Denim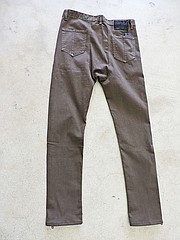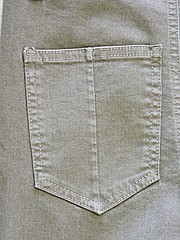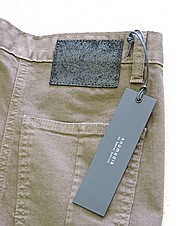 After four years of not wearing jeans, Daniel Patrick Jarvis, the founder of downtown Los Angeles–based brand Daniel Patrick, found himself wanting to put on a pair of denim earlier this year.
But the designer, who prefers to go by the moniker Daniel Patrick, had no desire to wear traditional five-pocket denim pants. After all, he made a reputation as a designer who wore sweats with a drop crotch and shirts with an elongated waist. The Sydney-born designer was not a tight-jeans kind of guy.
He resolved to make men's jeans that would fit into a Daniel Patrick collection. He will introduce the denim pants, which are part of his basics line, Knomadik by Daniel Patrick, June 4 at his atelier at 1039 S. Broadway in downtown Los Angeles.
"It's hard to make denim different," Jarvis said. He also did not want to make something that was so far out that he'd lose the five-pocket crowd.
When designing the pants, he opted not to exaggerate the drop-crotch feature. The back pockets will have the Daniel Patrick vertical-line logo, not a typical stitch. Embracing his line's military and post-apocalyptic inspirations, the slim-legged pants have zippers around the ankles and come in olive, black and burgundy. The pants are made out of a Korean denim with some stretch fabric and manufactured by Sync Denim in downtown Los Angeles. Jarvis said that they will retail for $250.
Jarvis hopes for his collection to develop into a lifestyle brand. Daniel Patrick started out as a men's line, but it also makes dresses for women, sweats and T-shirts with an urban look for kids and jewelry. Daniel Patrick has been carried in upscale Los Angeles–area boutiques such as H. Lorenzo, Traffic and MRKT.