MANUFACTURING
Alternative Closing L.A. Design Lab, Vows To Stay in Calif.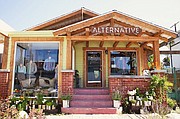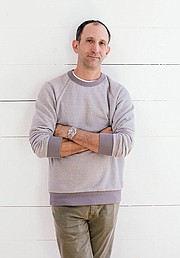 For about five years, Atlanta-area basics label Alternative ran a design lab in Los Angeles' Fashion District. However, the more than 20-person office is scheduled to close by the end of the year, said Evan Toporek, chief executive officer of Alternative.
Most of the designers and marketing staff who worked out of Alternative's office at 833 S. Spring St. left in the early summer. The company offered new jobs and relocation packages to some of the LA staff, but none took the deal to move to the Atlanta area. A handful of merchandise staffers remain in the Los Angeles office and will work there until the end of the year, Toporek said. A more-than-10-person design and marketing staff was hired in the Atlanta area during the summer.
The company intends to keep running its four boutiques, three of which are located in California. Alternative also plans to maintain a showroom presence in Los Angeles and to increase its manufacturing in the Los Angeles area, Toporek said.
The closing of the LA design lab represents a new path and new priorities for the 20-year-old basics company, which has sold its goods at Nordstrom, Macy's and Bloomingdale's. Shortly after the Los Angeles office opened, the company was forging a new path from its roots in basics styles to fashion. "Statistically, 60 percent of our effort was going to fashion, but it resulted in no more than 15 percent of our sales," Toporek said. The company needed to serve the needs of its core customers better, he said. So the decision was made to close the LA design lab, which directed the label's fashion efforts.
The company intends to continue some of the work it did for its fashion-directed lines, such as its gym and athleisure styles. But it won't be the focus of the company.
"We want to own the basics market," Toporek said. "We want to make timeless pieces. …We have a robust in-stock offering; it separates us from competing brands." A motto for the company is that it makes "slow fashion fast," meaning that it takes fabrics with an eco edge, such as organic cottons, but has logistical capabilities to manufacture quickly and often can ship goods to retailers the same day that they are ordered, Toporek said.
More than 10 percent of Alternative goods are manufactured in Los Angeles. Los Angeles manufacturing helps the brand with its speed-to-market efforts, Toporek said. The brand also works with many Los Angeles–area dye houses.
RELATED STORIES