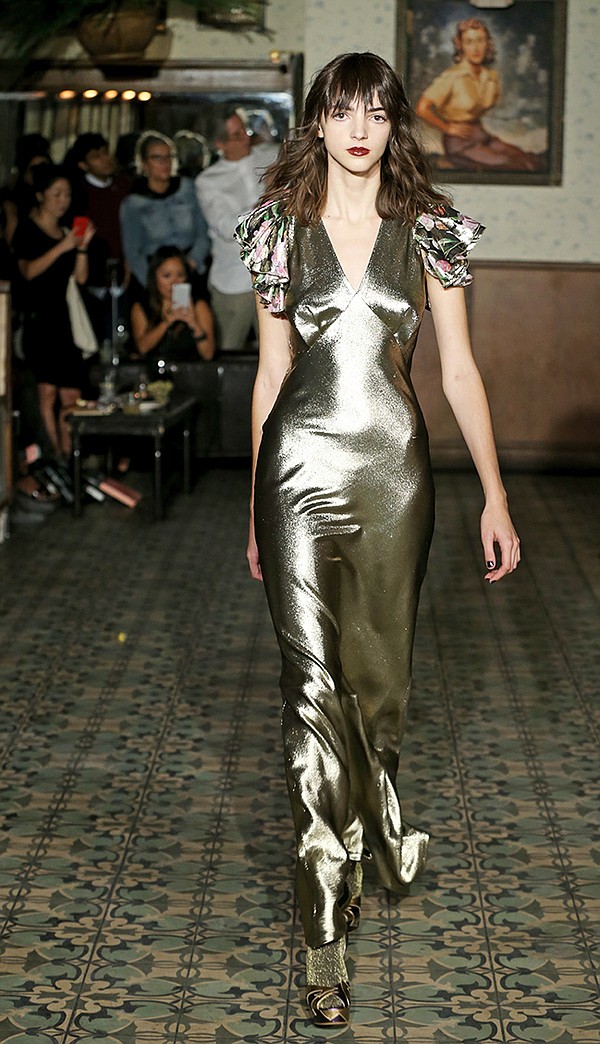 WOLK MORAIS
Wolk Morais: Always Independent
Photo Gallery
Wolk Morais: Always Independent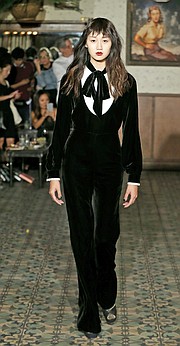 Photo Credit: Todd Williamson/Getty Images for Wolk Morais
For its Collection 4 line, the Wolk Morais brand made it a point to fly an independent flag and to do things its own way.
The Nov. 13 event was scheduled a month after more than 100 designers produced runway shows as part of Los Angeles Fashion Week events. Wolk Morais designers Brian Wolk and Claude Morais produced a fashion show not on a runway but on the tiled floor surrounding a bar. The inspiration for the made-in-LA designer line was a bygone era: 1930s Hollywood.
"We want to do things our own way," said co-designer Claude Morais of the show at a West Hollywood boîte called Harlowe, which incidentally was designed to look like a 1930s Hollywood bar. "We work on our schedule. … There's a sense of independence."
The 24-look show stressed dresses that adhered to a silhouette the designers described as long and lean. Looks included ankle-length dresses made out of lamé fabric with metallic as well as leopard- and zebra-skin designs. Other styles featured silk crepe fabric, a burgundy silk cowl-front bias dress and a black silk jumpsuit.
The Collection 4 runway show also introduced the Wolk Morais monogram logo, which featured an art deco–like treatment of the letters "M" and "W," which was placed on hats, jackets and dresses. The collection put together some men's looks such as a silk bomber jacket matched with a pleated Hakama pant. There were also nods to streetwear style. The runway show featured a silk velvet hoodie and models wearing knit caps with the large logos.
RELATED STORIES