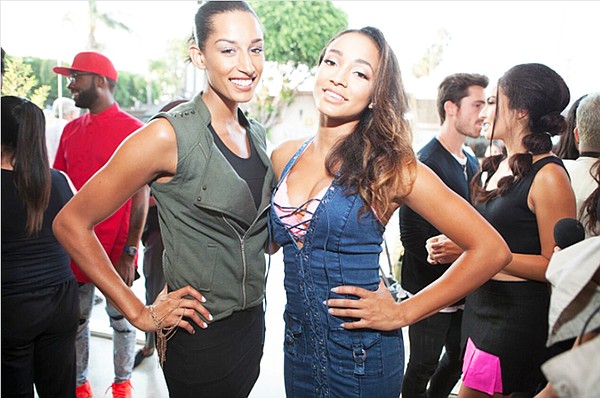 COURTNEY ALLEGRA
Courtney Allegra Opens on Melrose
Photo Gallery
Courtney Allegra to Open on Melrose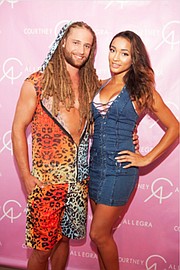 Photos by Jeff Linett
Courtney Allegra started showing her self-named line as a 15 year old showing her collection at LA Fashion Week events and later, in July, at Miami's Funkshion runway shows. Her next act—as a 19 year old—is retail. Allegra held a preview party for her boutique, also named Courtney Allegra, at 7224 Melrose Ave. in Los Angeles on Aug. 25. The store's formal opening is Sept. 10.
The all-white 2,500-square-foot shop is focused on Courtney Allegra's swimwear. Her Resort 2017 collection was inspired by the Amazon rainforest. Colors include earth tones, and fabrics include microsuede. A significant piece in the collection is the "UB" top, which is a high-neck razorback top that reveals "undercleavage" instead of cleavage," she said.
"I like to mix skimpy cuts with fun prints that make people laugh," she said. The Courtney Allegra shop's retail price points range from $40 for bikini separates to $120 for maillots.
The Melrose store was financed by e-commerce sales from Courtney Allegra's website (www.courtneyallegra.com). Allegra's streetwear and leatherwork are also sold at the boutique, which features lush dressing rooms with shag carpets, chaises lounges and palm trees flanking the rooms.
Courtney Allegra noted that her store will offer work from a few emerging designers. More room might have to be made for her label's colorful streetwear. She forecast that demand for it will increase. But her label's focus remains on swim. In the future, Allegra said, she would like to do a swim boutique in Miami.