TECHNOLOGY
NetSuite Takes Cloud On Road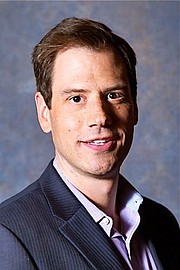 Oracle NetSuite, the San Mateo, Calif.–based, cloud-based enterprise resource planning and omnichannel commerce software owned by tech giant Oracle, has been hitting a number of apparel trade shows this year. The most recent was Agenda in Long Beach, Calif., in July.
NetSuite has been focusing on selling to fashion and apparel companies since 2015, said Matt Rhodus, the program's director and industry principal for retail. In June 2016, the company made tech business headlines when it was announced that Oracle had acquired the previously independent NetSuite for $9.3 billion.
At Agenda and other recent trade shows, Rhodus has been talking about the latest updates in NetSuite's programs such as its customer engagement model and its SuiteSuccess program. The update was officially released in April. SuiteSuccess describes itself as a user-friendly program that offers a one-stop shop for business operations. It offers ERP, financials, accounting, order and inventory management, customer-relationship management, store point-of-sale programs, e-commerce, human resources, and business intelligence—all on a NetSuite cloud platform. Rhodus said that the program has the ability to beat challenges currently affecting the market. NetSuite contends that it even gives small retailers the tools to expand by being omni-channel retailers.
"Omni-channel has a bad rap," he said. "Most people view it incorrectly as just being e-commerce or something to replace the front end of a website."
However, it's something everybody needs, he said.
"Today consumers expect omni-channel shopping. It allows tremendous flexibility," Rhodus said.
The flexibility in business planning comes from NetSuite offering a unified, long-range view of what a business is doing, when it needs to increase inventory and from where it is selling. This outlook lays the foundation for increased efficiency, where a company can see where it needs to grow and where it needs to cut back. The improved efficiency and the long view of the company will give it the tools to survive in a rapidly changing economy, Rhodus said.
Jill Mazur, a Los Angeles–based business consultant to the footwear and the apparel industries, said that Oracle had recently been making a focus for smaller businesses because cloud-based computing makes obsolete the need for companies to maintain big servers and hardware.
"They're acknowledging that people don't need hardware. It makes it more accessible for business," Mazur said.
Before cloud computing, tech investments were very expensive. It meant purchasing hardware, servers and maybe an in-house IT team to maintain computers. Most business tech has become more cloud-based, which has allowed a global reach to more businesses.
Recent NetSuite updates include SuitePeople. It's a human-resources addition built into NetSuite's unified cloud suite, where human-resources information can be analyzed throughout the system.
NetSuite also recently released The NetSuite Retail Apparel Edition. The software offers business-to-consumer features such as "Store Locator" and "Inventory by Item" features. It gives shoppers the ability to track via website to see if a specific item is in stock.
Other features include "Store Pick-up" enhancements, where shoppers receive an email when the item they purchased online is ready for pick-up at a store.
Back-office features include an "Inventory Allocation to Sales Orders" feature, which offers sales reps an opportunity to view real-time inventory availability across a company's supply chain. The software also can provide information on top-selling items, sales-per-hour and sell-through figures.