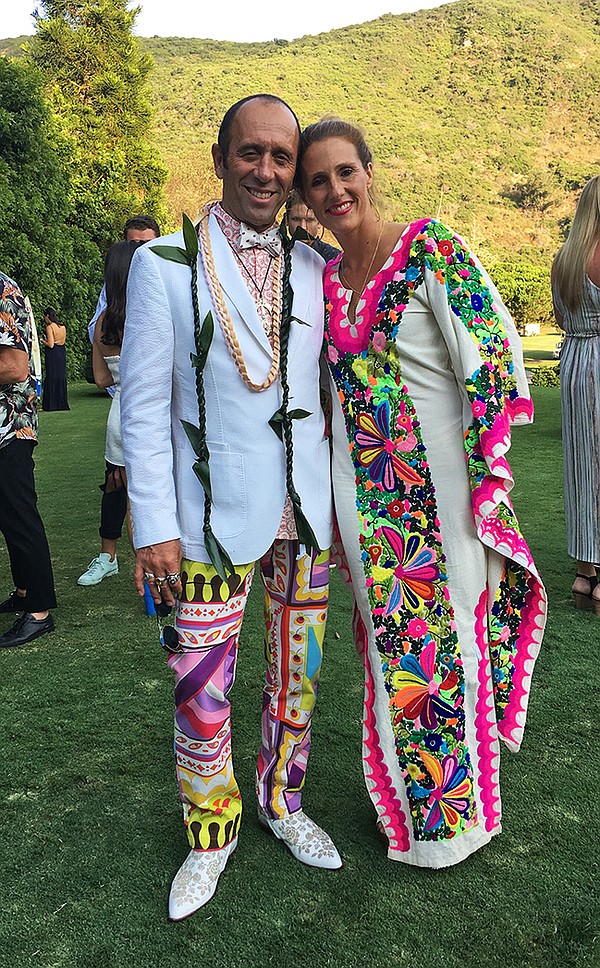 WATERMAN'S
Reef Founder Aguerre Brings Wild Style to Waterman's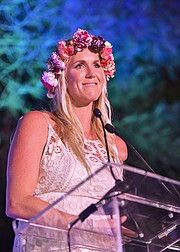 Reef brand founder Fernando Aguerre ushered in the irreverent sartorial style of the annual Waterman's when he arrived at the inaugural event in 1993 wearing a sarong and a 1920s-era vintage dinner jacket.
In 2016, Waterman's went "informal," which means wild style was no longer required at the annual cocktail party, surf-industry get-together and fund-raiser for the environmental fund of the Surf Industry Manufacturers Association.
But Aguerre has continued the good fight for a unique sartorial look. On Aug. 5, at the 28th Annual Waterman's in Laguna Beach, Calif., he was honored with a Special Recognition Award on behalf of his work as president of the International Surfing Association, which has been lobbying to make surfing an Olympic sport. To accept the award, he wore multicolored—with a stress on neon green and purple—Dolce & Gabbana print pants and a white Robert Graham jacket. It's Aguerre's second honor with Waterman's. In 2013, he received the Waterman of the Year award.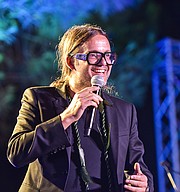 Also making an encore was Bethany Hamilton. In 2004, she received a special recognition award. In 2017, she received the Waterman of the Year award. She is the third woman to have won the award for champion surfers and those who distinguish themselves riding big waves. Hamilton made international news in 2003 when she was attacked by a shark and subsequently lost her left arm. Undaunted, she became a professional surfer. She wrote a book called "Soul Surfer" about the trauma of the accident and how she got back on the board. It became a feature-length movie in 2011. Hamilton also works as a motivational speaker.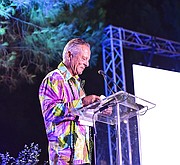 A surf entrepreneur, waterman and paterfamilias of a surf dynasty, Herbie Fletcher was honored with a Lifetime Achievement Award.
Cyrill Gutsch was honored with the Environmentalist of the Year award. The German-born designer and creative entrepreneur is a founder of Parley, an organization that raises awareness for ecology of the oceans. He has lobbied fashion and luxury brands to recycle plastic debris into fabrics to use in their products. One of the first prominent companies to work with Parley was Adidas.
Waterman's raises funds for 19 environmental organizations, including the Surfrider Foundation, Heal The Bay and 5 Gyres Institute, which also looks to solve problems with plastic pollution.