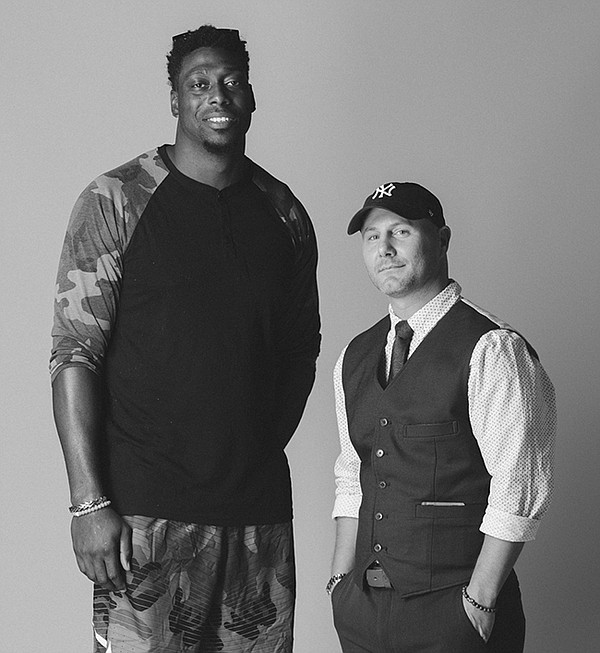 NIFTY GENIUS
Nifty Genius: Menswear and Retail for All Seasons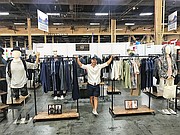 The Nifty Genius menswear label takes the term "lifestyle brand" very seriously.
Visit its e-commerce site (www.nifty-genius.com) and shoppers will see classic cars such as a 1956 Ford Thunderbird convertible for sale or a 1957 Porsche 356A coupe.
The Los Angeles–headquartered e-boutique is an authorized sales agent for a classic car dealership, said cofounder and CEO James Costa. Nifty Genius also serves as a mini department store. It sells furniture and apothecary as well as third-party brands such as Android Homme high-end sneakers, Goorin hats and Jean Shop premium denim.
"It's a complete curated lifestyle experience," Costa said. "In theory, you can buy a new bed or couch. We sell apparel. We sell accessories and apothecary on the site."
The site is focused on the Nifty Genius brand, which features contemporary looks inspired by traditional menswear. Since delivering its first collections for Fall 2016, the line has been sold at Nordstrom and Los Angeles–area boutiques such as Ron Robinson as well as leading boutiques such as Rothman's in New York City, Bill Hallman in Atlanta and E-Street Denim in the Chicago area.
Nifty Genius aims to be a one-stop shop for men. While the e-emporium officially went live in May 2016, the brand is taking steps to build a bricks-and-mortar shop soon.
Nifty Genius is scheduled to open a physical store in the Jewelry District in downtown Los Angeles before the end of the first quarter of 2018.
"Downtown Los Angeles has not had a good contemporary store for men and women yet—something that is substantial, not just a pop-up," Costa said. "We need a legitimate, contemporary lifestyle store."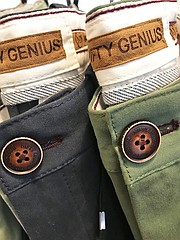 In the past two years, downtown Los Angeles—especially the Arts District and Fashion District neighborhoods—has increasingly attracted boutiques for mono-brand shops. If Nifty Genius could fill in a void for multi-brand contemporary shops, the upcoming shop also could serve as a way to pay for the brand's design and e-commerce offices. "We added a distribution channel without much overhead," he said. Costa said that he found a deal where a storefront was included in rent for e-commerce space and an office.
The upcoming physical shop will be managed by Chanita Fondacaro, Nifty Genius' sales director, who also handles e-commerce. The shop will be part of the company's multifaceted business plan.
Nifty Genius started in 2015 when Jared Cook, a tight end for the Oakland Raiders National Football League team, pitched an idea for a fashion line to Costa, a designer and entrepreneur. Costa produced a men's clothing label called Carpe Denim, which was sold at Nordstrom. He also co-founded the Trafik trade show, which ran in Miami from 2005 to 2009.
Costa liked Cook's idea. He also pitched the footballer the idea of doing a mini department store online. Cook serves as the brand's financial partner. Cleveland-headquartered Larry Lemons is also a cofounder.
Significant pieces in the Nifty Genius clothing line include the "J.P. Chino." Costa described it as a modern-cut, four-way-stretch trouser, which is offered in seven different colors. It retails for $105 and is wholesaled for $39, Costa said.
The inside waistband features a Japanese-made Ultrasuede fabric. "It's a modern fit with traditional suiting details. The Ultrasuede makes it more contemporary."
Ultrasuede doesn't crack or fade. It is water resistant, Costa said. It's also a focus of branding.
The Ultrasuede fabric appears in Nifty Genius' labeling as well as its clothing, including vests, blazers and knits. Other details in the line include a utilitarian look, a "coin" pocket in the thigh area of the J.P. Coin chino pant. It can be used to store a phone or, its stated purpose, coins.
Other Nifty Genius looks include spread-collar shirts that come in a range of patterns and colors. They retail for $115. Other looks include flannel shirts, walking shorts, jogging pants and a peaked-lapel blazer.
Costa forecasted the brand will introduce a women's line, maybe for Spring '19. It also plans to expand its e-commerce internationally.