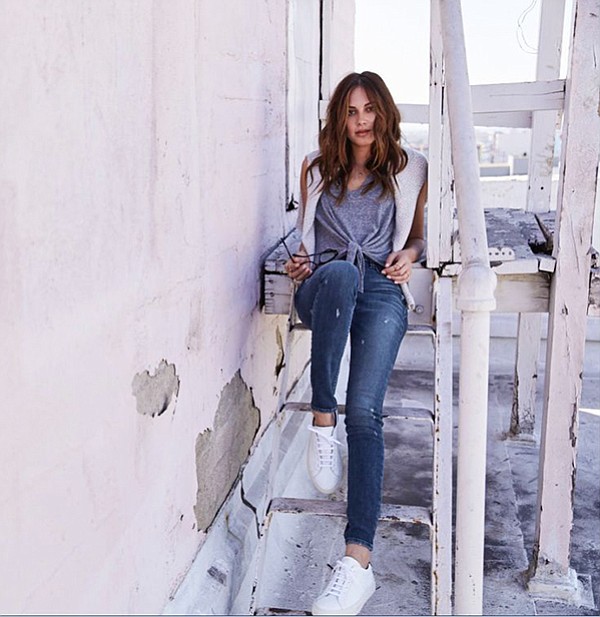 NEW DENIM LINE
Socialite Introduces Denim Line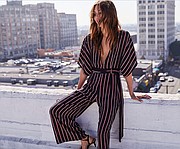 With little fanfare, veteran denim designer Eero Gathers recently joined the Los Angeles label Socialite and was given the job to create a denim line for the 8-year-old womenswear collection.
Socialite founder Stephanie Kleinjan said it was a natural extension of the brand. "It completes the look of the tops," Kleinjan said of Socialite's business of making tops and casual dresses—some in the United States and some overseas. It also extends Socialite's brand after building a business in manufacturing private label and selling its tops and dresses to retailers such as Nordstrom. "We hope this will help us to get to know our customer even better—how she lives and how she dresses," the Socialite founder said.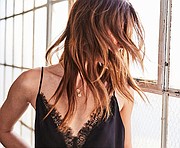 Gathers, who joined Socialite in November, has a long history with denim brands, including Ksubi, Genetic Denim and 7 for All Mankind.
He believes this is the right time to launch denim, which is returning to popularity with different styles, washes and looks. Denim's rise has been evident at trade shows such as the influential Liberty Fashion and Lifestyle Fairs, which produced a larger denim section at its Las Vegas show in February.
Industry leader Levi Strauss & Co. announced its net revenues grew 13 percent for its fourth quarter ended in November. In the past few years, the category has rallied after steep competition from athleisure clothes, according to market researcher The NPD Group, which said U.S. jeans sales increased 3 percent to $15.3 billion in 2016.
Kleinjan hopes that the new denim line will see steady growth. "It is on trend. It is wearable. It will be the right quality and the right fit," she said. "We're not inexpensive. We're not expensive."
Wholesale price points will range from $39 to $59 for bottoms and $59 to $75 for jackets. Denim washes include a light indigo, a "vintage" indigo as well as gray and black. An upcoming season will offer white denim.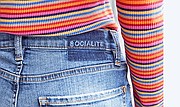 Socialite's first season will feature about five different silhouettes. The "Milla" silhouette offers a high waist with a slim leg in a rigid denim fabric and a fabric called comfort stretch. The "Thea" fit also features a high-waisted, straight-legged, ankle-crop look.
The "Beau" look offers a relaxed "barrel" fit with side gussets, or pieces of fabric sewn into seams to add breadth.
The "Dani" is the bottom with the fullest fit, described as a retro '90s baggy look. The line also will offer utility-style pants with cargo pockets. Bottoms will feature the Socialite-brand logo embroidered on the front-coin pocket. The back label will feature the brand's name embroidered in denim thread instead of a patch.
For denim jackets, looks include an oversized "boyfriend," a denim jacket with cut-off sleeves and a long denim skirt.
Kleinjan said the new line will put Socialite on the road to being a lifestyle brand with plans to make accessories. Past looks from the line of knits and wovens include a sweatshirt with a twisted hem, a collared shirt with a raw hem, a tie-back peplum top and a sweater with a low V-neck. Other looks include a wide-leg jumpsuit and a gingham A-line skirt. Kleinjan said that her company would continue to produce private label.
This summer, Socialite is scheduled to introduce a direct-sales site at www.socialiteclothing.com.