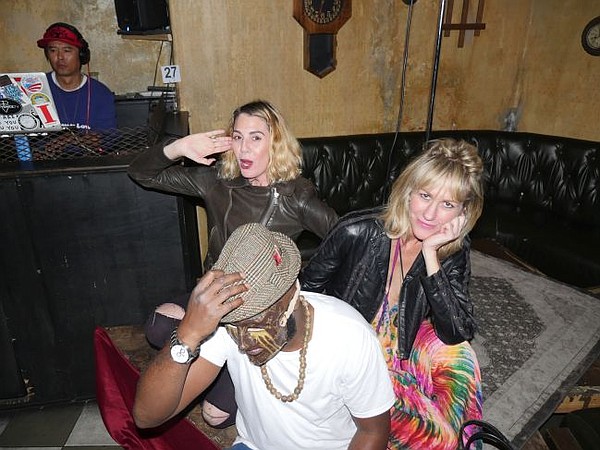 Selling Clothes With Comedy
Retailers have to find every opportunity to sell clothes. For Neely Shearer of the In Heroes We Trust boutique, it's a comedy nightclub.
She and friends JC Coccoli and Jamal Damon introduced what they hope is the monthly Art House Party in Culver City, Calif. It's for laughs, libations, good times and a bit of sartorial sass.
Held in a mysterious speakeasy bar, hidden behind the Blind Barber barber shop by Washington Boulevard and Overland Avenue, Coccoli and other comedians will tell jokes, Petey Pete will play tunes, and Shearer will curate art and sell clothes from the designers at In Heroes. The first Art House gig featured the clothes of artist and designer Midas Lives.
The next gig is scheduled March 25. For more information, or to check where you can have a good time in Culver City, check the Instagrams @JCCoccoli and @Inheroeswetrust_venice
RELATED STORIES