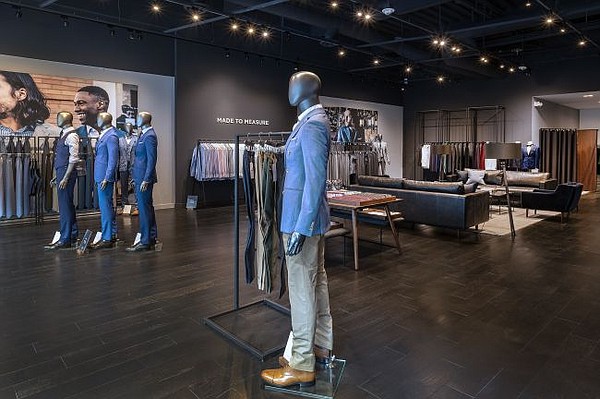 Made-to-Measure Brand Indochino to Santa Monica
The retail scene has welcomed a number of tech and omni-channel enabled made-to-measure clothiers over the past few years. Vancouver, B.C.–headquartered Indochino recently announced it will be opening more of its omni-channel showrooms in the Los Angeles area.
On March 6, Indochino opened a 2,300-square-foot "showroom" in the Santa Monica Place mall, located by the Pacific Ocean in Santa Monica, Calif. The company said it would also open a 2,500-square-foot showroom on Melrose Avenue in the Los Angeles area by the end of the year. The company operates 38 showrooms, which also have locations in Beverly Hills, Calif., Newport Beach, Calif., and San Francisco.
There are plans to open more than 20 showrooms by the end of this year, according to media reports.
The company started more than a decade ago by offering men made-to-measure suits for cheap that start at $399. Through the company's website and app, customers send the retailer their measurements. Suits are made in Asia and delivered to consumers in a few weeks, according to the retailer.