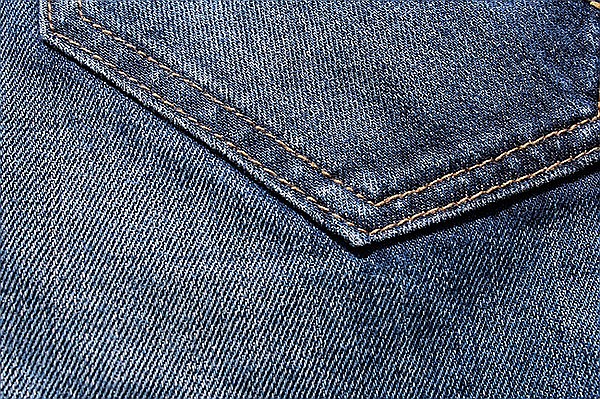 DENIM
Industry Focus: Denim - The Style, Manufacturing Trends That Will Become Classic Denim Staples
While the foundations of the denim industry were established hundreds of years ago, there are constant improvements, innovations and updated practices that lead the way for this classic to remain fresh and at the forefront of popular culture. New trends emerge each season, yet denim remains in a league of its own as a reliable, trustworthy clothing and textile option. Although denimheads are constantly innovating in this space, classic styles and processes continue to influence up-and-coming trends, allowing each piece of denim to have a special connection to the roots that hold the industry together.
Many trends in denim—whether in design, supply chain, manufacturing, treatments or washes—are often revisited until they are perfected but are eventually reinvented as the category evolves. California Apparel News asked some of the denim industry's most-passionate blue bloods: What current denim trend do you foresee becoming a classic, and what do you believe the next fresh, groundbreaking trend will be?
Brad Alden
Owner
Artisan Cloth
 The last two years have identified a few important things to the casual-bottoms landscape. As far as non-indigo or denim—PFD or ecru woven fabrics—unique dobby weaves that for a long time were considered novelty have become mainstream and relevant. Subtle textures created from unique weaving combined with luxury yarns and occasional brushing come together for the win.
Regenerative cotton and regenerative farming—the kiss-the-ground movement—is for me the most legit sustainability path on the horizon. As more of the world begins to adopt some of these techniques and the cultures of regenerative farming—it's a game changer! Groundbreaking has a whole new meaning.
Wilson Avalos
President
The Common Link
 Sustainable practices and supply-chain transparency have become very important for the consumer, who is now demanding to know how the product they wear is made, under which conditions and what its impact is on the global environmental footprint.
It is not unnatural to foresee the use of wearable-technology elements as the next groundbreaking trend in our industry. After all, denim and technology are already a big part of our daily lives, and both are highly personal to consumers. Allowing connectivity or creating jeans capable of reacting to physical or environmental conditions and adjusting in a way that can provide comfort to our bodies are just a couple of examples of how smart textiles can be used in the future. Big research is currently being conducted by industry leaders in fiber development to incorporate electrically conductive fibers in combination with miniaturized sensors to make this possible.
Beyza Baykan
Founder and Chief Executive Officer
HMS Washing
 In recent years there has been an increasing focus on sustainability and eco-friendly practices in the fashion industry. Eco-conscious options, such as recycled denim or jeans made from organic or biodegradable materials, have the potential to become industry standards and classics, as they cater to the growing demand for sustainable fashion.
After years of experimentation, denim-finishing experts have reached a consensus: Mechanical abrasion is essential in denim production. Combining the need for mechanical abrasion with the need to make denim more eco-friendly, I anticipate a surge in the utilization of sustainable and practical alternatives in the denim sector. Moreover, as transparency becomes increasingly valued, brands may consider including information or logos regarding the sustainable alternatives they employ in their tags or designs in the future. This shift could lead suppliers to become more consumer facing.
Eda Dikmen
Marketing and Communications Manager
Soorty
 When in the right color, wash and fit, there is simply nothing jeans can't be styled with, and that makes our beloved denim the classic canvas.
While each piece has a fashion cycle, classics never fade out of demand or style. Design and our collective taste are constantly evolving, but denim that is made to last and made consciously is here to stay. Smart innovations and design for purpose are enabling us to use less resources to cater to the needs of consumers who want to look good in a pair of jeans while also feel good about their purchases.
Our clothes are tools to express our feelings. We see a possible response to the ongoing global unrest with gender-neutral statement pieces that highlight inclusivity, diversity and body positivity.
With different technology, media and realities becoming a solid part of our daily conversation, future trends will rise in wearables, smart features in daily pieces and innovation regarding how clothes are made.
Maurizio Donadi
Founder
Transnomadica
 The denim market has been flat in both product proposition and specific requests from the public. I continue to envision micro trends including exaggerated shapes, baggy fits, the return of boot cuts and bell-bottoms, and 1990s bright-colored denim.
However, I see the biggest trend in the glorification of vintage and secondhand jeans, from rave shapes to the very expensive and original selvage jeans. These are opposite aesthetics, but both are relevant and fun to wear in creative ways.
Customization of used jeans will explode, characterized by quality embellishments, particularly embroidery and handmade applications. One-of-a-kind pieces will rule the luxury market, and $500 will be a normal price for quality denim.
Anatt Finkler
Creative Director
Global Denim
 The use of recycled content in denim with a focus on pursuing a circular economy will remain a timeless trend. Brands and companies will continue to prioritize incorporating pre- and post-consumer denim as well as post-industrial waste as they set strict targets to reduce their environmental impact. There will be a trend of continuing and normalizing blending different natural materials such as linen, soy, hemp, wool and other fibers into denim constructions. This approach aims to leverage the advantages of their natural properties and biodegradable nature.
In terms of fashion, I foresee flare, wide-legged jeans and long denim skirts becoming classic staples. While skinny jeans will still have a place in the market, these new silhouettes will undoubtedly share the spotlight and become wardrobe essentials for many. As for the next groundbreaking trend, I predict the rise of quiet luxury influencing a significant part of design. Additionally, denim accessories are gaining momentum and will continue to do so as denim becomes a medium not only for fashion pieces but also for the home market.
Lucie Germser
Founder
SPHYNX and The Women in Denim
 My fresh new classic would be the result of reducing trends to the minimum, leading to minimalist outfits—a kind of everlasting uniform that we should all be proud to wear as a sign of devotion to and respect for planet Earth. No need to reinvent fashion twice a year and change your wardrobe as we will always be on trend. Less trends, less production, less pollution.
Paolo Gnutti
Creative Director
ISKO Luxury by PG
 My denim collection has been speaking a completely different language from traditional denim for quite a while now. The market needs unique, different, visually powerful products that do not stand in the middle ground but that you either love or hate.
I have been working with flocked fabrics for over 10 years now so this will not be a fashionable item for me but a new chameleonlike basic for finishing treatments to achieve the brand's desired outcome. Craftsmanship needs in-depth technical expertise to live up to expectations.
The market needs beautiful, fresh products, and I try to offer this each season: sustainable, fashionable, superior denim.
Adriano Goldschmied
Founder
Genious Group
 It is no question that denim is an important staple in women's and men's wardrobes. However, the behavior of consumers has been changing a lot in the last seasons. In fact, in the past the market was dominated by very few styles—a slim straight leg for men and a skinny for women.
Now, and in the future, it will be very different. Denim covers a big variety of different fits, and the customer can be much more independent and choose what he or she likes the best and what is better according to their lifestyle, aesthetic and body type. It is the right time for wide bodies, bell-bottoms, straight fits, baggies, palazzos and, of course, classic jeans. What they have in common, which we could consider "classic," is that all of those fits are designed in five-pocket jeans.
There are no rules and much more freedom in picking fits, washes and fabrics. Probably this is also due to the influence of luxury designers who are constantly using denim to develop their creativity.
From my point of view, this is a very good time for denim that is now expanding from the classic to new fits and categories.
On one side, I see that the brands need to update their strategies in terms of product and marketing, but I also see a great opportunity for retailers to recover the attention of customers and bring them back to the stores. Another proof of the vitality of denim is that more and more it is becoming part of our lives.
Juan Carlos Gordillo
Denim Designer
 One of the most prominent denim trends today that will become a classic is double denim. This trend is not only limited to blue bloods, as the industry offers a wide variety of alternatives in terms of denim fabrics. Now we find not only garments made with rigid denim fabrics but also diversity with fibers that offer lightness, which adds value to this trend. Thanks to the diversity of fabrics combined with lightweight fibers, this trend will become a classic. An example of this is denim blended, which combines materials such as rayon, Tencel and silk.
As for the fresh, groundbreaking trend I see coming, it's the conscious-denim movement. The industry is betting on eco-friendly washes, using the latest innovations in washing techniques. In addition, greener dyes and chemicals provided by companies are being used. These advances have the capacity to create several subtrends that will be adopted by brands and designers, generating an environmentally conscious approach to the world of denim.
Lila Habermann
Vice President of Design and Development
Artistic Milliners
 The strong inclination toward vintage denim and upcycling will become a staple in consumer behavior. Upcycling old items, using dead-stock fabrics and recycling jeans to create something new are trends that exhibit resilience beyond a season and inspire sustainable innovation in an industry where it is desperately needed.
Recent graduates from prestigious institutions such as Central Saint Martins and Parsons have demonstrated that budding designers are taking an increased interest in the potential of denim textiles. We'll see denim utilized frequently outside traditional five-pocket styles and treated more like a ready-to-wear textile that can be washed, distressed and manipulated.
Simon Hong
Denim Lead
Hyosung
 The current trend that will become a classic is eco-friendly. As consumers' understanding of eco-friendliness deepens, brands are making efforts to incorporate eco-friendly yarns and materials into their collections and build their identities based on these sustainable initiatives. Diesel's launch of its eco-friendly recycling collection, Rehab, represents this trend.
The next fresh and groundbreaking trend is expected to be eco-friendly with functional performance. Eco-friendliness is already a classic so consumers will increasingly focus on comfortable functionality. For instance, soft stretch-denim collections that can be recycled or denim collections with anti-slippage functions made with eco-friendly yarns are expected to be in vogue.
Tuncay Kilickan
Head of Global Business Development, Denim
Lenzing Fibers
 Due to the amount of recycled cotton being added to fabrics, we see irregularities on fabric surfaces such as neps, fine short slubs and cross-hatch effects. In parallel, the vast fiber additions such as hemp and linen give a dry hand feel and natural luster that render the denim as a great summer basic as well.
The next big thing will definitely be a visual shift as this is a must after a long-stable denim trend, which is an authentic, red-cast, marbled look. We may see a color variety like a green cast, gray cast, brown cast, gray to gray and additionally wash-down color varieties thanks to the different color combinations both topping and bottoming with indigo. This is needed to grab the attention of the consumer, and this is only acceptable with the correct sustainable background such as fiber choice, water and chemical usage, and a carbon-footprint focus.
Beau Lawrence
Founder
Ace Rivington
 When times are uncertain there is nothing that says stability like a well-tailored denim uniform, especially for the grownups. Timeless, appropriate at just about every occasion and, if fit properly, it offers effortless style that says you're not trying too hard to look like a movie star but are—in a Steve McQueen kind of way. Details matter for pulling off the look properly, as does the obligatory nod to Mother Earth, through appropriate fabric sourcing and environmentally responsible garment-wash processing.
Length definitely matters, and every half inch can mean the difference in a night to remember and one to forget. The kids out there in clubs—same as we all used to be—are certainly driving the future of trend with lower rises, wider legs and louder music, just as things should be.
Otello Lucietto
Group Innovation Director
Riri Group
 Riri Group shows that innovation also means investing in a continuous improvement process based on a constant search for low-impact solutions and alternative materials and production methods.
Not only for the present, but also for what will come next, we focused our attention on sustainability, that single-handedly meets the needs of both the denim producer and the end consumer.
The next revolutionary trend will not be focused on style, but once again the current trend shines a light on extremely sustainable and traceable supply chains. Today, among the top denim trends prevails aged blue indigo with different types of treatments as well as softer and more-elastic materials. Among sustainable products, we can also find recycled hemp, polyamide, copper, as well as recycled nylon, rice bio-resin, bio-based polyester and mono-material jeans buttons.
Gabriella Meyer
Owner and Designer
Denimcratic
 We obviously love denim at Denimcratic because it weathers time and will always remain a staple in every closet. Trends in denim cycle quickly and allow for reuse. Currently I am noticing a shift away from the Y2K micro miniskirt and a huge revival of the traditional midi and maxi denim skirts. This is more than a fad and will be a closet must-have. Not everyone feels comfortable in a micro mini, but all ages appreciate a midi or maxi denim skirt. We will see a lot of variety in terms of design, but a simple, well-constructed midi or maxi will be a timeless investment.
Alaina Miller
Vice President of Full Package Operations
Star Fades International
 The low-rise trend is here to stay and will soon be adopted by the masses again. This is not to say high-rises will be abandoned. As trends change at ever-increasing speeds and multiple micro-trends coexist simultaneously, having a wardrobe with variety is key.
The freshest trend I predict will be latched onto is heavily tinted and overdyed denim. I'm not just talking about dirty and vintage hues here but all shades of the rainbow. Overdying indigo provides a new take on colored denim, which offers more highs, lows and denim character than overdyed PFD.
Massimo Munari
Art Director
ISKO Creative Room
 Regarding trends, we must start with cargo pants, similar to those from the '90s but with a twist. Having adapted to today's lines and volumes with an unbridled search for utility pockets as well as large pockets, the use of rigid and comfort fabrics and treatments keeps evolving while being '90s inspired. We then move on to the A-line maxi skirt, another expression that comes from and is inspired by the 1990s using the more-classic details deriving from the 501, constantly evolving and changing in terms of fabric research, innovative treatments and design, keeping the finger on the pulse of the market.
The market's trend that currently exists and will stand the test of time is the low waist, revised and corrected in order to accommodate more silhouettes with attention to the new volumes that are penetrating the market.
The future will be very Y2K oriented. Major experiments on denim, innovation on the fabrics, innovation and experimentation on treatments and washes happened in that period. For the new generations, it is much more exciting to buy and wear that kind of experience.
Jordan Nodarse
Denim Designer
Bossa
 A denim trend that will become a classic is the high-waisted-jeans style. This trend has gained significant popularity in recent years and has already become a staple in many people's wardrobes. The high-waisted jean offers a flattering silhouette and a versatile look that can be dressed up or down for various occasions. Its ability to accentuate the waistline and create a polished, timeless appearance makes it a strong contender for becoming a long-lasting denim classic. While the high-waisted-jeans trend is poised to become a classic, the future of denim holds promise in terms of sustainability, customization and technological advancements.
Sebla Önder
Sustainability Chief
ORTA
 Due to brands' unrealistic commitments set on sustainable cotton usage, both brands and mills seek solutions with recycled fibers. Unfortunately, the benefit of using a waste material instead of a virgin one processed mechanically comes with a downside: the quality issue. This shifted the whole industry to better recycle textiles.
The upcoming trend will definitely be the use of regenerative materials and processes—not only using regenerative cotton, which is grown via agricultural practices like no tilling, minimum fertilizer use and cover cropping but also taking a regenerative approach on all actions. These include recycling process water, renewable-energy use, using safe chemicals at the organizational level and the use of chemically and/or biologically recycled cotton or viscose-type cellulosic fibers and dyestuffs at the product level.
Ebru Ozaydin
Global Strategic Marketing Director, Denim, Wovens, Ready-to-Wear
The LYCRA Company
 Our industry is celebrating the 150th anniversary of the Levi's 501 jean this year, an iconic fit that has been a classic wardrobe staple for generations. No other jeans have remained relevant for nearly two centuries, continuously evolving, reinvented by designers and discovered by newer generations. That 501 magic continues to inspire the denim consumer, designers and developers, even in the resale market. Vintage Levi's 501 jeans are the best investment as they continue to be a favorite jean of all generations. With continued technical advancements, it will remain the definition of a classic for our industry.
We're still in the awe-inspiring reinvention of Y2K—the naughties and aughties—that Gen Z designers are wonderfully reinterpreting. They have an amazing ability to take nostalgia and tweak it with a futuristic touch or approach.
It seems the indie sleaze trend of the 2000s will make a powerful comeback but this time with advanced stretch technologies that are inclusive of a wide range of body types and shapes.
Stephanie Poon
Merchandising and Design
TDMI
 Denim is making a fierce comeback in many different forms. We are seeing it in versatile lifestyle uses from aprons, purses and shoes to even jewelry. It is permeating the market in all types of consumer goods, which is a good indicator that denim isn't going anywhere anytime soon. Classics are no longer limited to just garments; denim as a lifestyle fabric is here to stay.
One facet of the industry where denim is advancing is upscale, dressy garments. Black-tie events now include refined denim dresses and suits in the mix, which is a fresh new way to see this fabric flourish.
With denim influencing this market, the characteristics are also evolving through cleaner washes, added drape, less-open weaves and more comfort developed from special spinning, fiber and a combination of the two. The emphasis on comfort denim is making its mark as the next classic trend.
Lastly, denim and sustainability go hand in hand. Denim that is durable and flexible for all occasions and seasons is on the rise to offset fashion overconsumption and forthcoming drastic weather changes due to global warming.
Jose Royo
Vice President
Tejidos Royo
 The classic jean will always be cotton—100 percent. But this trend is totally against sustainability. Cotton is equal to water consumption, and we must fight back. We should work toward 100 percent recycled fabrics with the same look and aesthetics as non-recycled denim.
This is going to change the way we perceive the old and the new jean. Of course, everything should be done with no water in dyeing.
Holly Sanders
Founder
The Angela
 Loose styles like cargos and parachute pants are becoming closet staples. I see relaxed fits for women becoming a classic style to keep the closet moving forward because they are comfortable and flatter many body types. The next groundbreaking trend will be tailored denim.
We are slowly easing out of the relaxed pandemic fashion and moving into the business-casual, preppy styles again. I'm excited to design tailored denim pieces that look like they are for the office but fashionable enough for a day at the country club. People are looking for a bit more structure and predictability in the world, and tailored fits make people feel like they have their lives together.
Amanda Starling
Executive Director, Industry Relations and Career Center
Special Projects Chair
The Business of Denim Chair
International Manufacturing & Product Development Chair
Fashion Institute of Design & Merchandising
 Denim has become a form of self-expression. It can be transformed either through lifestyle, vintage or a handcrafted piece. All trends—future, current or past—reflect how you display the denim, how you style the denim and how a wearer breathes life into a look. The overall consumer's style makes the trend, and we see that becoming more prevalent each year.
An outstanding example of a particular style brings a classic silhouette to life. Timeless quality through the denim weave or just the philosophy of what denim means to the consumer makes the classic. Silhouettes may change, but the constant is the mid-rise straight leg, which can be considered a trend that never ends. Denim will always be loved for its comfort, the life it takes on and how sustainable it is for the everyday lifestyle. There may be silhouettes that are more on the edge from what all denim wearers love, but the overall common factor is the denim philosophy and all who live in denim every day. Trend really is about the consumer's style because denim is truly an everyday work of art.
Adam Taubenfligel
Co-founder and Creative Director
Triarchy
 We've all seen the wider adoption of looser fits gaining traction for women in recent years. This will continue to be a strong direction for women's denim as it is a style that can be dressed all the way up and all the way down.
Post-pandemic, everything has relaxed to an anything-goes approach as to what is considered appropriate attire for dinners in, dinners out and everything in between. Looser fits allow for perfect adoption into this mindset.
At the same time, this silhouette is a nod to a timeless, vintage pair of jeans, which never goes out of style and therefore doesn't play into trends.
Trends, after all, are the antithesis of circularity in fashion, which ultimately is what we are trying to achieve—pieces that you never want to get rid of because they never go in or out of style.
Alice Tonello
Marketing, Research and Development
Tonello
 The current denim trend that has already achieved classic status and is increasingly solidifying its place in the fashion world is the revival of 1980s and '90s effects. These effects, such as the salt-and-pepper look achieved through stone washing, have already gained significant popularity. However, modern advancements in denim manufacturing have made it possible to achieve these effects without using pumice stone. Responsible systems have emerged, providing more-sustainable alternatives. This trend is likely to endure and become a timeless classic in the denim industry.
Looking ahead, the next fresh and groundbreaking trend in denim will be custom made-to-measure jeans with minimal waste. As sustainability continues to be a pressing concern, consumers are becoming more conscious of their fashion choices. Custom-made jeans allow for a personalized fit and style, reducing the need for mass production and minimizing waste. Additionally, tracking materials from their source to the final product can provide transparency and accountability in the manufacturing process. This trend not only offers an individualized experience for the consumer but also aligns with the growing demand for sustainable and ethical fashion practices.
Jason Trotzuk
Founder and Creative Director
Fidelity Design House Ltd.
 Denim has always been a classic fabric, and denim trends tend to cycle their way back into fashion every decade or so. Twenty years ago premium denim was all the rage and you wouldn't find a pair of Levi's 501s in sight. However, now in the 2020s, Levi's has become mainstream while premium denim is on the fringe.
Skinnies were in vogue in the 1980s, disappeared in the '90s and mid-2000s, and then became a mainstay from 2006 to 2020. My point is that denim fashion is so wide ranging and expressive that it is almost impossible to pinpoint a trend that doesn't have the potential to become a classic. This goes to show how important denim is and how it encapsulates popular culture while exuding an incredibly cool vibe.
We have been witnessing a growing focus on eco-environmental awareness in recent years, but today's Generation Z will place a strong emphasis on denim made ethically and sustainably, with a humanitarian-minded responsibility. I have faith in this new generation's ability to rectify the mistakes of previous generations. They will prioritize these values when it comes to their denim jeans. This will set the trend for everyone to be more socially minded when it comes to purchasing and wearing their denim.
Adam and Liran Vanunu
Co-founders
COTTONCITIZEN
 We've seen a real demand and love for relaxed-jean silhouettes, with customers coming back to us for every wash. Women's silhouettes in low rise and baggy fulfill a growing demand for relaxed cuts that feel both of the moment and timeless; knowing our customer and how they shop with us, a relaxed silhouette will always be part of their essential wardrobe vernacular.
The next trend won't be a new silhouette; instead it will be innovation in sourcing, production, materiality, treatments and finishes. We have been tireless in pushing the boundaries of what we're capable of as a brand, what our factory and dye house are capable of. Innovating proprietary wash treatments, finishes and coatings are all the makings of timeless, quality staples.
Andrea Venier
Managing Director
Officina39
  Stonewash is a classic, now reinterpreted in sustainable ways such as waterless and pumice stone–free solutions and waterless enzymes. Waterless and pumice stone–free solutions enhance the abrasion effect on indigo and black denim to impart the beloved stonewash in a sustainable, resource-saving manner. The glossy coating is also trending but through recycled materials and circular solutions.
Vivian Wang
Managing Director and Global Sales Manager
Kingpins Show
 One thing I've observed throughout my career—first working for denim designer Adriano Goldschmied and then at Kingpins—is how cyclical denim trends are. The denim industry loves its history, and designers and denimheads love to revisit styles from the past, whether searching their own archives or shopping vintage stores, flea markets and dealers.
While it's fun to discover a classic stonewash or a crazy acid wash at a vintage shop, I'm happy that the industry has recognized that many of these traditional ingredients and processes are harmful to workers and the environment. These days, many fiber makers, mills, chemical companies and laundries are pioneering new, sustainable processes that save water and energy and eliminate waste and toxic chemicals. That means we can recreate the best vintage trends without impacting the health of people or the planet—and that is something worth celebrating.
At Kingpins, we highlight the latest sustainable innovations from our exhibitors, and during the last show in Amsterdam we put these innovations to work in the Most Sustainable Garment collection, which was created to inspire designers to do the same.
Ani Wells
Founder and Director
Simply Suzette
 One current denim trend that will become a classic is wide-leg denim. Over the past few years we've seen a strong interest in looser styles. This trend taps into nostalgia while offering a timeless and versatile aesthetic, making it likely to endure and become a staple embraced by both fashion enthusiasts and everyday consumers.
The next fresh, groundbreaking denim trend is how accountability and responsibility will continue to shape the industry. We've witnessed a significant shift toward everyone doing sustainable denim production, with brands incorporating organic and recycled materials, adopting eco-friendly dyeing and finishing processes, and embracing circular-economy principles. This trend will intensify with more innovations in sustainable denim such as bio-based or lab-grown fibers, advanced recycling techniques, and reduced water and energy consumption throughout the manufacturing process. Legislation is increasingly on the horizon, and the denim industry must adapt.
Responses have been edited for space.