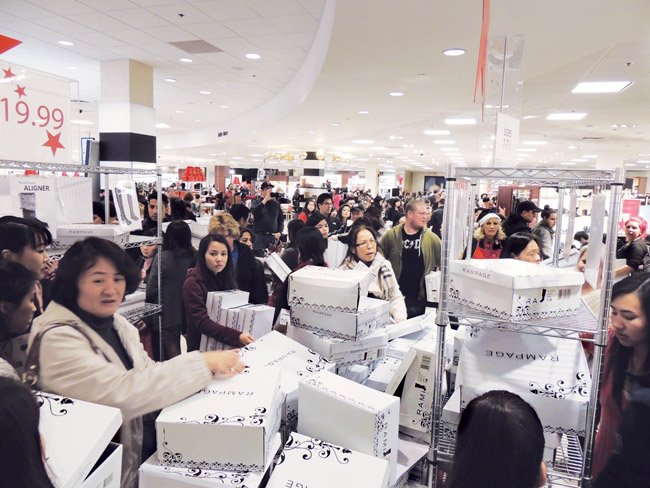 The Macy's location at South Coast Plaza in Costa Mesa, Calif., was packed with shoppers looking for a Black Friday deal.
Stories this photo appears in:

Gear up for Black Friday—and the rest of the Holiday season, for that matter—with a little history lesson.

Holiday Forecast
After a mixed Black Friday, Retailers are wondering how the crucial month of December will play out.