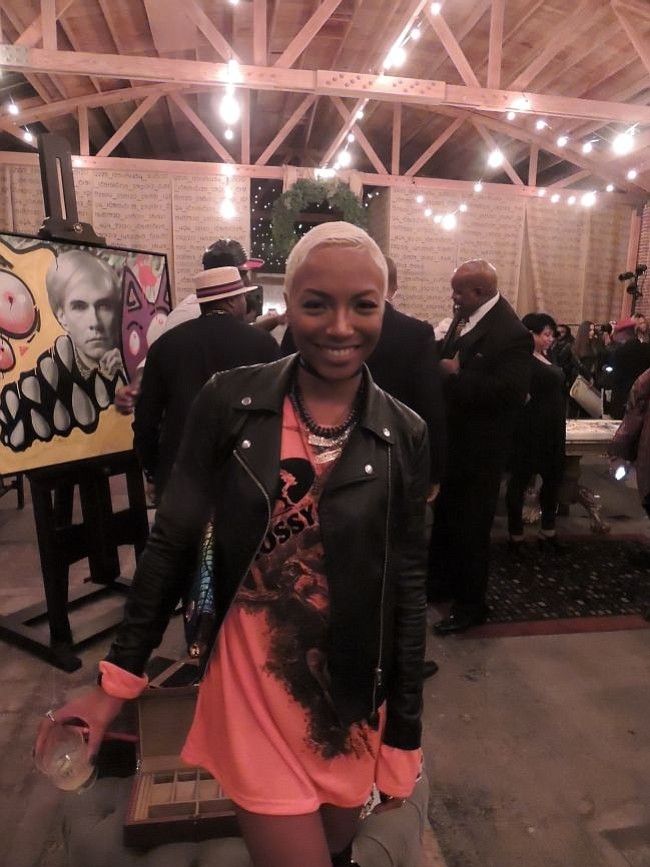 Donna Glytch. The singer said her album will drop in 2015.
Stories this photo appears in:

Carl Louisville, founder of the Guerilla Atelier boutique at the edge of downtown Los Angeles, mixes a Californian sense of refinement with an Arts District sense of adventure at his shop, and Dec. 10 was the atelier's night for giving back with a photographic series called The Lost Warhols.