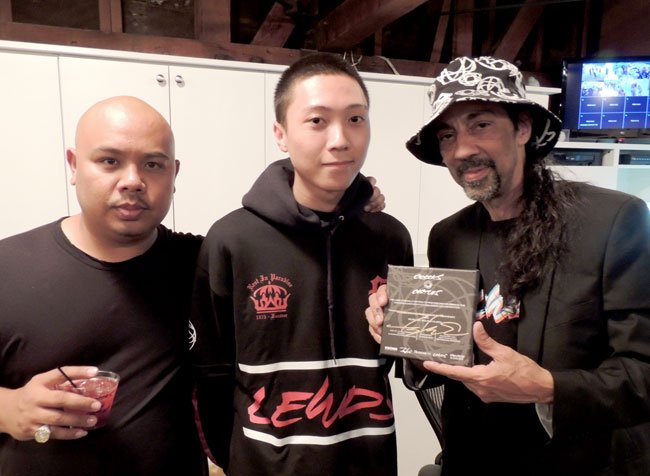 THE CREW: At the debut event for Lewds Collection, from left, Dennis Calvero, co-founder of Crooks & Castles, CJ "Siege" Natalio, son of the namesake of Lewds Collection, and Futura. Futura collaborated with Crooks & Castles on the capsule collection.
Stories this photo appears in:

Fashion/Designer Profiles
The Spring '15 looks of Crooks & Castles are in stores, and the streetwear brand's Fall '14 styles will be previewed at the upcoming Agenda trade show in Long Beach, Calif., but the Crooks label made one of its most heartfelt statements on June 19.