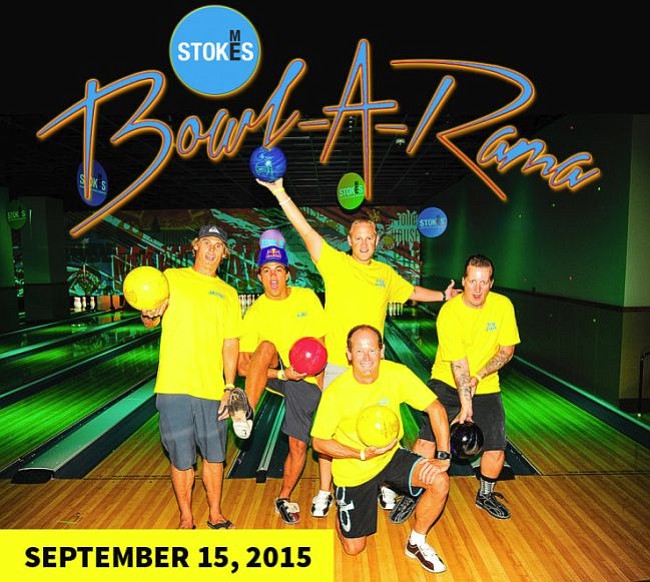 You're wearing THAT to the bowling alley?! From SIMA's Stokes Me Bowl-A-Rama. Picture courtesy of SIMA.
Stories this photo appears in:

Last month Surf Industry Manufacturers Association raised funds for non-profits with its Waterman's Ball. On Sept. 15, SIMA will produce another fundraiser - this one is called StokesMe Bowl-a-Rama.