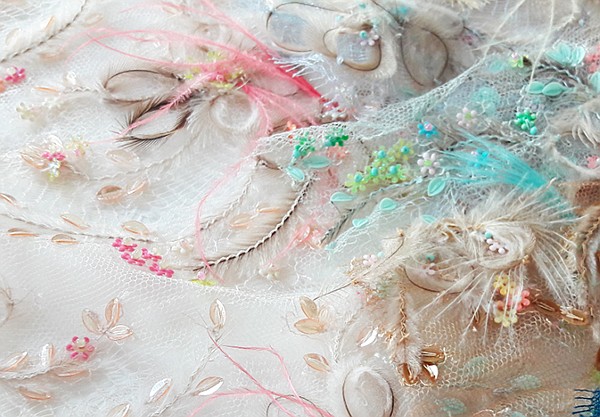 Solstiss brings its legacy of over 150 years in lace making back to Los Angeles to service the significant California market. | Photo courtesy of Solstiss
Stories this photo appears in:

Textiles
Fashion goes round and round in cycles, which is not so different from the way Earth orbits the sun. Solstiss may sound like the twice-annual event that occurs at the height of summer and depth of winter, but this kind of solstice is perennial.
By Christian Chensvold, Contributing Writer
July 28, 2022