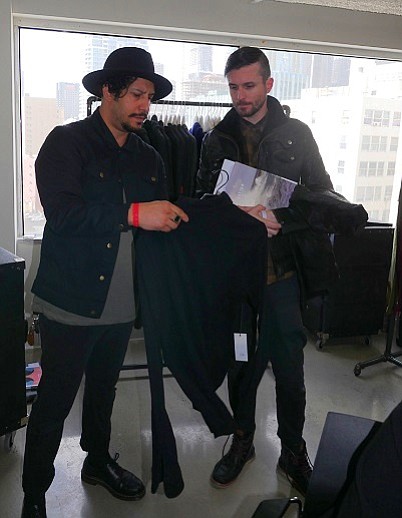 LA MEN'S MARKET
LAMM Crowds Mixed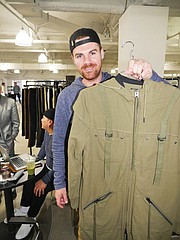 Wind was kicking up outside, but the emphasis was on summer for the LA Men's Market, which took place March 29–30 on the 10th-floor events space at the California Market Center in downtown Los Angeles.
It was the sixth edition of the LA Men's Market, which focuses on "minor" seasons such as Summer and Holiday. Those seasons often do not receive the same attention as the larger Spring and Fall seasons, but they can help build a label's bottom line, said Kellen Rolland, the founder of the show. He also runs The NTWRK Agency showroom at the CMC.
The size of the show—100 brands—was about even with the LAMM show in October. But some prominent brands signed up to debut at the recent show, including veteran streetwear brands Stüssy and Undefeated as well as footwear brands Timberland and Palladium.
Calvin Klein Underwear, represented by The GIG Showroom, as well as Calvin Klein Sportswear and Calvin Klein Jeans, also took a bow at LAMM. Also making a debut were notebook brand Moleskine and Impossible Project, a whimsical company that produces film for Polaroid cameras in a world dominated by digital cameras.
Retailers dropping by the show included Active Ride Shop, headquartered in Southern California; American Rag Cie;Revolve; FWRD; and Zebra Club, based in Seattle. Other boutiques dropping by the show were Feature LV, headquartered in Las Vegas, and Steadbrook, headquartered in Denver.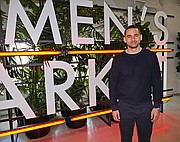 Like any other trade show, some vendors were pleased with business and others were not. For Gil Gomez of the Black Circle Agency, the show was built on appointments. "We saw all of our accounts," he said. "The show was good to close certain accounts who had taken their time in making decisions. We made business with a couple of new retailers too." Gomez represented brands such as Annex, 27 Miles Malibu, Old Fame, Zak Brand and Jacob Holston.
Said Joel Gossman of The Gig Showroom, "It was the demographic I was looking for, but traffic was less than expected."
On the second day of the show, Keith Costello, a representative for the Publish brand, said traffic was strong on the first day of the show. "Today was slower," he said. "That is the nature of these shows."
Nico Reyes, sales manager for New York–headquartered streetwear line Staple, is a veteran of the Agenda trade shows in Las Vegas. He hoped more new retailers would have visited the recent run of LAMM, but one of the main reasons for his brand's appearance at the show was to gain greater visibility on the West Coast.
Jackie Nguyen, a buyer for Zebra Club, is a veteran shopper at LAMM. "It keeps on progressing. It would be ideal if it would coincide with the [women's-focused] LA Fashion Market."
She forecast an upswing for business in 2016. "Last year was rough. But spring break was nice, and there has been an upturn," she said.
For style at LA Men's Market, Kim Johnson, a consultant and private contractor, said that brands are being conservative with silhouettes but taking chances with other things sartorial. "People are feeling more liberal with colors because they are reverting to proven performers with silhouettes," he said. "The fashion retail logic runs something like this." Consumers may think that they own a black hoodie, a gray hoodie, but they don't have a hoodie in a dusty rose color, so it would be something unique for a consumer's wardrobe.
Johnson saw brands experimenting with silhouettes with exaggerated sizes. He also saw a re-engagement with denim. "You have brands that don't touch denim now trying denim. You have denim brands trying new fits. One new fit is a carrot shape, roomy on top and tight on the ankle.