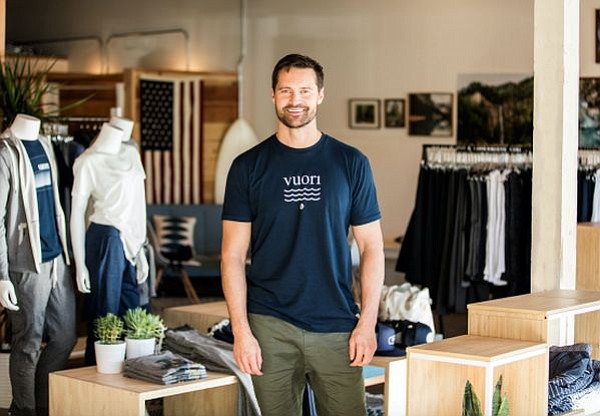 Vuori Pops at Malibu Country Mart
After a couple of years of wholesaling yoga, CrossFit and performance apparel to Equinox, REI and high end independent boutiques, the Vuori brand sprinted to the Malibu Country Mart, across the street from the Pacific. All to produce a pop-up shop on Fourth of July weekend. The shop is located at Suite 3884 of the Mart, a couple of storefronts down from Lululemon Athletica.
The Vuori pop-up will run (pun intended) through Sept. 30. Like its permanent flagship store in Encinitas, Calif., about 26 miles north of San Diego, the pop-up will organize beach runs, yoga classes and CrossFit sessions. Get moving.