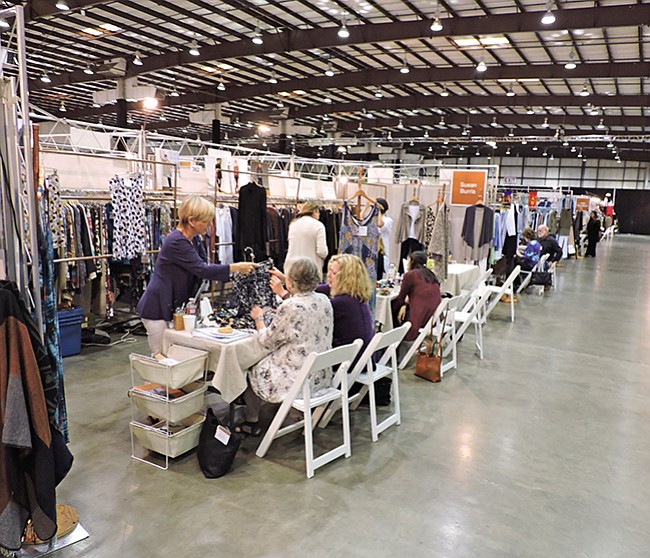 REPORTS
By Alison A. Nieder | August 27, 2015
For exhibitors—and some buyers—there wasn't much time between the close of the trade shows in Las Vegas and the opening of Fashion Market Northern California on Aug. 22 at the San Mateo Event Center.
LAS VEGAS—The landscape of the Las Vegas trade shows changed again as the giant UBM Advanstar, owner of the MAGIC Marketplace and Project, re-merchandised the layout of its shows.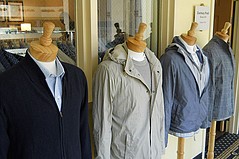 August 13, 2015
|
By Kelli Freeman, contributing writer
Spirits were high and business was written at the West Coast Trend Show Spring '16 menswear fashion market, held at the Embassy Suites hotel near the Los Angeles International Airport.
Las Vegas Seminar Calendar
NEW YORK—After celebrating its 10th anniversary in Milan, Italian textile trade show Milano Unica took a small group of mills on the road for its first edition in New York.
Location is only one of the changes planned for Kingpins; the show will also shift its dates from its traditional January/July schedule to a November/May schedule beginning with its Nov. 3–4 show at Pier 36 NYC (Basketball City) in Manhattan.
Two years ago at Texworld USA in New York, Los Angeles knitting mill SG Knits met with a potential customer. The two companies stayed in touch, and two years later the potential customer has become an actual one.
Première Vision New York reported an "all-time high" attendance during its July 21–22 run at Pier 92, where more than 300 exhibitors showcased their latest collections of fabric, trim and artwork.
August markets for the Holiday/Resort 2015 season are always quiet because the gigantic semiannual trade shows in Las Vegas are less than two weeks away—running Aug. 16–19. But this year, the Aug. 3–6 market seemed to be quieter than normal.
Cabana, the high-end swim and beach lifestyle trade show, will sail into Newport Beach, Calif., for its first West Coast show, set for Aug. 13–14, said Janet Wong, the show director and co-founder of Cabana.
July 30, 2015
|
By Natalie Zfat
NEW YORK—In its second year in New York, men's contemporary fashion trade show Liberty Fairs saw buyer attendance rise 26 percent over January's show and an 87 percent increase in international attendees.
July 30, 2015
|
By Natalie Zfat
NEW YORK—Fashion collaborations and curated offerings were front and center at MRket, the menswear show organized by Business Journals Inc.
July 30, 2015
|
By Natalie Zfat
NEW YORK—"I used to be the young guy," said Aaron Levant, the 30-year-old founder of lifestyle fashion trade show Agenda. "Now I feel like the old guy."
July 30, 2015
|
By Natalie Zfat
NEW YORK—On the heels of the first-ever New York Fashion Week: Men's, Project New York held its 12th show July 19–21 at New York's Javits Center.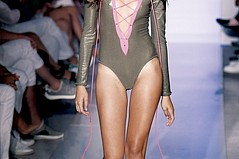 The Miami Beach sands were hot with new swimwear looks shown by designers around the world for the Cruise '16 season.
In a couple of big tents by the Atlantic Ocean, the Cabana trade show provided a busy and easygoing forum for fashion swimwear brands during the Miami SwimShow.