TRADE SHOWS
By Andrew Asch | July 23, 2015
MIAMI BEACH, Fla.—SwimShow, the biggest North American trade show devoted mostly to women's swimwear, made a splash in the fashion world when it ran at the Miami Beach Convention Center.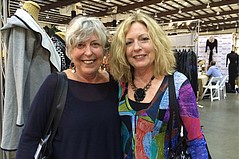 Retailers on the hunt for Summer and Fall merchandise at the April 12–14 run of Fashion Market Northern California at the San Mateo Event Center arrived at the show looking for unusual pieces at boutique prices.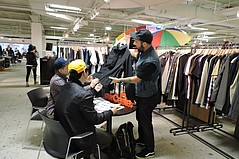 For its fourth run, the LA Men's Market trade show went for a complete makeover.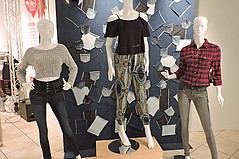 The Los Angeles Majors Market at the California Market Center kicked off on April 7 for its three-day run with a flurry of activity drawing buyers from department stores and specialty chains.
LAMM is moving into the 93,000-square-foot penthouse floor of the California Market Center showroom building when its Holiday 2015 show takes a bow on April 7–8, said Kellen Roland, LAMM's founder.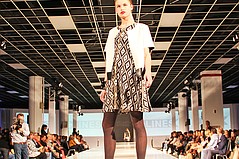 March 26, 2015
|
By By Ruksana Hussain Contributing Writer
The March Apparel Market returned to the Americasmart with an expanded temporary exhibitor section and an earlier schedule.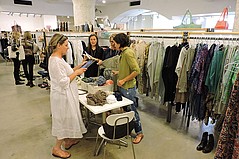 Traffic appeared lighter than usual for March at the recent run of Los Angeles Fashion Week, but exhibitors said traffic was steady and reported landing orders from local and out-of town retailers.
Moda 360, a trade show for independent designers, will make its debut at The New Mart showroom building in downtown Los Angeles April 24–25, said Debora Pokallus, the founder and chief executive officer of the show.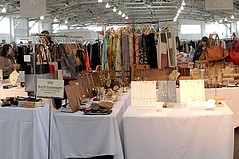 March 19, 2015
|
By By Christina Aanestad Contributing Writer
CALA exhibited the latest ready-to-wear Fall 2015 fashions at its new location in the Fort Mason Festival Pavilion, shifting the atmosphere from a hotel-room show to an open-floor format for the first time in its 20-year run in San Francisco.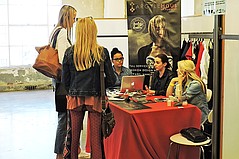 Full-package producers, logistics, design consulting and other sourcing resources exhibited at the debut of the Factory Direct trade show at The New Mart March 2–4.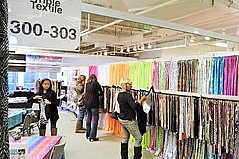 The threat of rain put a damper on the opening day of the Los Angeles International Textile Show, but traffic picked up on the second and third day of the show's March 2–4 run at the California Market Center.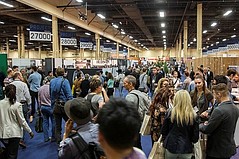 Coverage the recent trade shows in Las Vegas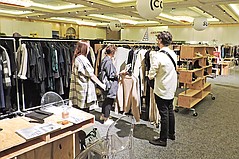 The Feb. 16–18 run of Capsule at The Venetian in Las Vegas got off to a good start with exhibitors reporting a strong turnout from domestic and international retailers shopping the men's and women's contemporary apparel and accessories collections at the show.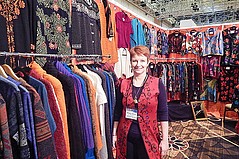 At the WWIN (Women's Wear in Nevada) show, tables were filled with buyers perusing collections and taking notes or writing orders.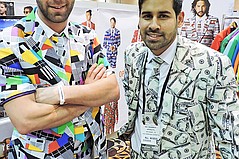 For more than a decade, Pooltradeshow has considered itself as the first place where new brands exhibit and experiment until they are assured enough to exhibit at a larger trade show.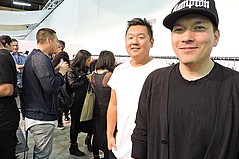 Designer trade event The Tents ran Feb. 17–19 at the Mandalay Bay Convention Center with a theme of "elevation."