TRADE SHOWS
By Alison A. Nieder | July 14, 2016
Fashion Market Northern California, the apparel and accessories trade show in San Mateo, Calif., typically draws retailers from across Northern California as well as a few from neighboring states. But during the show's recent June 26–28 run at the San Mateo Event Center, exhibitors reported seeing buyers from as far away as Pennsylvania and Georgia.
Kingpins returned to Amsterdam for its fifth run at the Westergasfabriek, where the trade show bowed alongside a new branding show organized by Kingpins as well as a consumer event called Denim Days, which gives retailers, brands and textile mills a chance to meet with end consumers.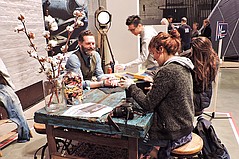 After the Kingpins trade show wrapped up its two-day run in Amsterdam, textile representatives, designers and denimheads got a chance to celebrate their love of all things denim at Blueprint, a two-day festival held during Amsterdam Denim Days, a week-long, city-wide event featuring workshops, seminars, sales and parties.
Because of a holiday in Asia, the NW Materials Show is pushing up the dates of its fall trade show by two weeks.
Kingpins, the boutique denim trade show, has added a new venue to its lineup, which includes New York, Amsterdam and Hong Kong.
Trade show giant MAGIC is getting even larger. UBM Advanstar, parent company of MAGIC, Project, Pooltradeshow, Coterie and Intermezzo, will expand its trade show holdings with the acquisition of Business Journals Inc., which produces the MRket, Stitch, Accessories The Show and Fame trade shows. UBM Advanstar also struck a deal to take the MAGIC show to Japan in 2017.
The Capsule trade show is coming to Los Angeles.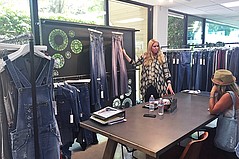 A small group of Southern California fashion and accessories labels hosted OC Mix, a mini trade show held April 18–19 in a space within the Irvine, Calif., headquarters of Z Supply LLC.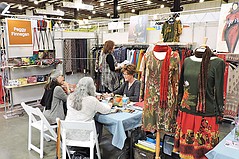 Booth space was sold out at the April 3–5 run of Fashion Market Northern California, which is held at the San Mateo Event Center in San Mateo, Calif., and attendance was on par with last April, according to Suzanne de Groot, executive director of the show.
The 2015 Back-to-School season was considered a disappointment for much of the juniors market, but the future looks bright, according to many of the exhibitors at the April 4–6 run of LA Majors Market, primarily held at the California Market Center in downtown Los Angeles.
Axis, a lifestyle trade show for millennial women's brands, is coming to Los Angeles.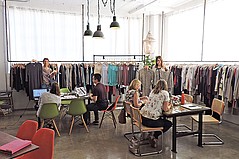 For some at the recent Los Angeles Fashion Market, it was an opportunity to place Fall 2016 orders. For others, it was a chance to replenish depleted inventory.
Sourcing trade show Factory Direct returned for its third run at The New Mart with a tightly curated mix of factories, design development houses, technology providers, and other resources for small- and mid-sized apparel companies.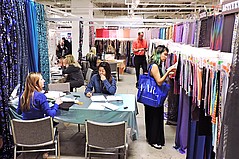 The traffic reports were mixed, with some textile mills and representatives saying the last day was busiest at the Los Angeles International Textile Show, held Feb. 29–March 2 on the top floor of the California Market Center.
Long-running wholesale jewelry show IFJAG debuted its first Las Vegas show during its Feb. 15–19 run at Bally's Las Vegas Hotel and Casino.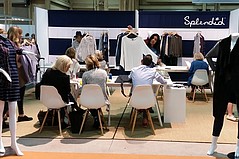 Coverage of the Las Vegas trade shows