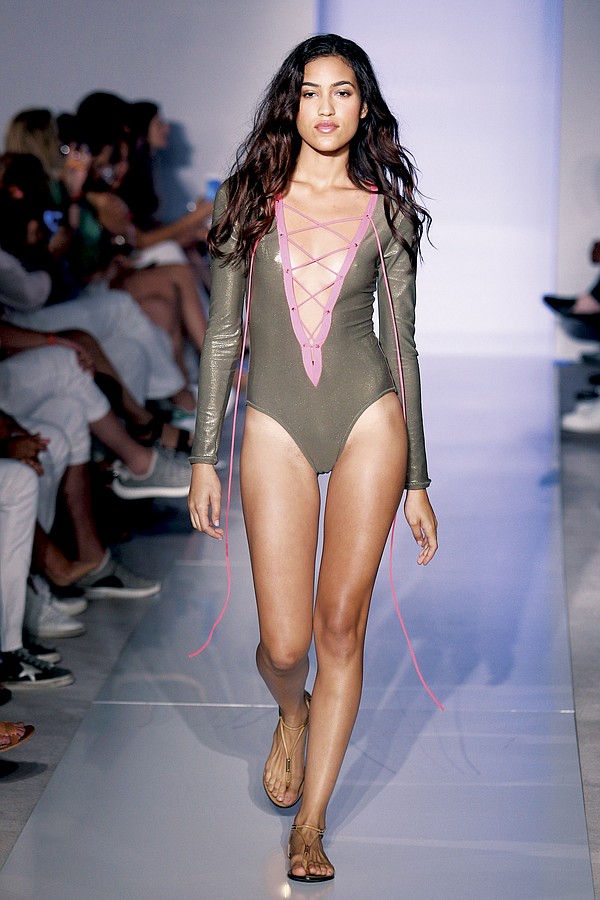 MIAMI WRAP
Cruising the Swimwear Scene
The Miami Beach sands were hot with new swimwear looks shown by designers around the world for the Cruise '16 season.
On the runway were shows that took place all around town during Miami Swim Week. The looks varied from barely there bikinis to stylish one-piece swimsuits that had a retro feel.
The shows were organized by Funkshion, Hammock and LDJ Productons, which had shows at the W Hotel and 1 Hotel.
Extended coverage of the Miami Swim runway shows can be found here.
Belluso
Blush by Gottex
Luli Fama
Lila Nikole
Lilliana Montoya
6 Shore Road
Carioca Wear
Hammock Show
Lybethras
Koko Blaq
Amato Furne One
Just Bone
Mister Triple X
Mara Hoffman
RELATED STORIES