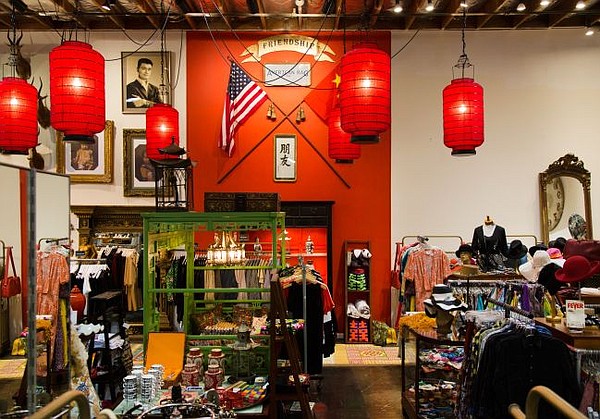 From Shanghai With Love: American Rag's Chinese Designers
China became the manufacturer to the world this century, but the country also produces many innovative fashion designers. Yet Americans know nothing about them, said Larry C. Russ, a co-owner of the influential specialty store American Rag Cie.
"China has hundreds of American designers. We have no Chinese designers," Russ said of the fashion exchange.
This situation may be changing. On May 14, American Rag unveiled a shop-in-shop of Chinese fashion designers at its Los Angeles emporium. As the guests for the shop-in-shop's reception nibbled on soup dumplings from much-obsessed over restaurant Din Tai Fung, they also checked out streetwear, contemporary and even preppie looks from Chinese designers and brands such as; Mobius Studio, Vintage Republic, Chi Zhang, Taciturnli, Goods of Desire, Atelier Rouge Pékin, Yaang, Hui by Eran Hui, and Amanda Shi, who is wife of American Rag founder Mark Werts.
Werts and Russ said that the Chinese shop-in-shop will probably be a permanent installation at American Rag. "Just wait," Russ said. "This is just the beginning."