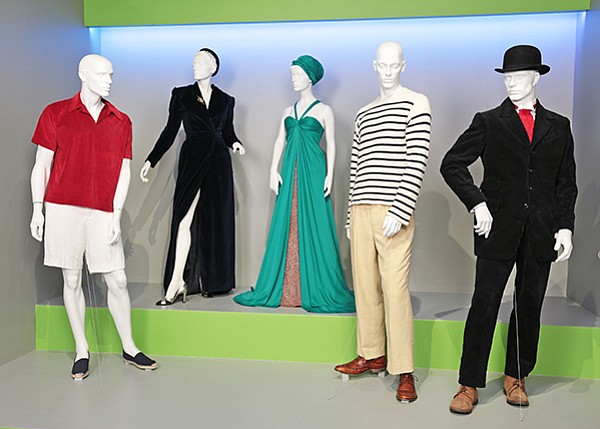 ART OF T.V. COSTUMING
FIDM Unveils the Art of Television Costume Design Ahead of Emmy's 70th Anniversary
Photo Gallery
FIDM Unveils the "Art of Television Costume Design" Ahead of Emmy's 70th Anniversary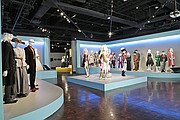 Photo by Alex J. Berliner / ABImages
The FIDM Museum, located on the campus of the Fashion Institute of Design & Merchandising in downtown Los Angeles, and the Television Academy unveiled the 12th annual "Art of Television Costume Design" exhibition on Aug. 18.
This year's exhibition stands out from previous collections with the Sept. 17 Emmy Awards ceremony celebrating its 70th anniversary.
"Heading into the 70th anniversary, really kind of taking a step back and seeing where the state of the industry is—where the state of costuming is today—it's just amazing to us," Maury McIntyre, president and chief operating officer of the Television Academy, said.
The annual FIDM event drew Emmy Award nominees, costume-design professionals, industry insiders and celebrities to honor the extraordinary work on display through more than 100 costumes from 24 television programs.
"The exhibition pays tribute to how far costumes and costume design have come in terms of really being able to tell the narrative and story with TV and TV shows," FIDM fashion design program co-chair Nick Verreos said. "We are really at another level with costuming."
The exhibition included Emmy-nominated costumes from nine shows including "The Alienist" (Michael Kaplan), "The Crown" (Jane Petrie), "Genius: Picasso" (Sonu Mishra), "The Marvelous Mrs. Maisel" (Donna Zakowska), "Outlander" (Terry Dresbach), "Game of Thrones" (Michele Clapton), "A Series of Unfortunate Events" (Cynthia Summers), "Westworld" (Sharen Davis) and "Jesus Christ Superstar Live in Concert" (Paul Tazewell).
Notable designs from popular shows such as "GLOW" (Beth Morgan), "Grown-ish" (Michelle Cole and Mindy Tiongco) and "The Orville" (Joseph Porro) are also on display until the exhibition closes Oct. 6.