IMPORT & EXPORT
By Deborah Belgum | April 14, 2016
Jonathan Gold of the National Retail Federation has been appointed to a U.S. Department of Commerce committee to advise on supply-chain issues that affect the international competitiveness of the nation's businesses.
The American Apparel & Footwear Association and the China Chamber of Commerce for Import and Export of Textiles and Apparel have signed a memorandum of understanding to better understand what is happening in the apparel and textile industries in China.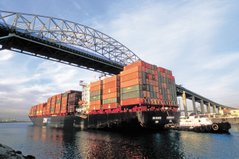 For nearly two weeks now, Ram Kundani has been waiting to receive seven cargo containers filled with tops, sweaters and dresses shipped from Bangladesh, China and Indonesia to the ports of Los Angeles and Long Beach.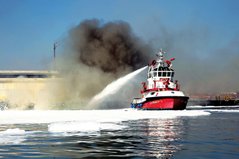 A fire that engulfed an old wooden wharf nearly the length of three football fields at the Port of Los Angeles was completely contained by early morning on Sept. 24, port officials said.
Customs officials have stopped pushing for major adjustments to the so-called "First-Sale Rule," which would have required handing over a boatload of documents to validate where goods were made and at what price.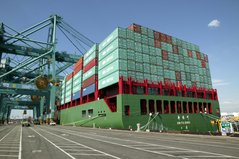 Bob Wysocki of Sears Holdings complained that sometimes it takes as long as one to two weeks to extract his merchandise out of the port complex in Los Angeles and get Sears' cargo containers on a train, where it might take another two weeks to reach a warehouse.
The long and drawn-out contract negotiations between the International Longshore and Warehouse Union and the Pacific Maritime Association took a giant step forward.
China may be the apparel factory to the world, but one day Africa could be right up there with the powerhouse manufacturer.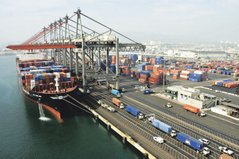 China and Vietnam are still the top two providers of apparel and textiles to the United States, but Vietnam is growing quickly as an apparel powerhouse.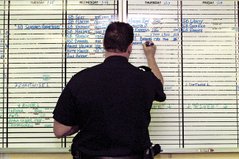 U.S. apparel and textile importers are rallying to push back a new proposal that would require more stringent record-keeping requirements to bring in goods under the so-called "First-Sale Rule," which went into effect more than 25 years ago.
As contract talks between West Coast longshore workers and their employers continued into their 14th week, importers were playing it cautious and bringing in as much merchandise as they could to fill holiday orders.
With contract negotiations still going on with West Coast longshore workers, apparel importers and retailers were pushing to land their goods before a potential work stoppage or port strike takes place.
After taking a three-day break, longshore workers and their employers were planning to get back at the negotiating table to hammer out a new six-year contract that expired on July 1.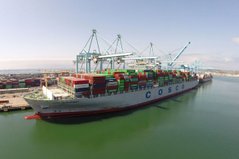 Truck drivers are waiting as long as five to six hours to pick up cargo at some terminals at the Port of Los Angeles.
Quick turn has always been one advantage for Gua­temala and the other Central American countries that make up the Dominican Republic–Central American Free Trade Agreement. But it is becoming more important than ever.
For years, U.S. customs officials have been playing a game of cat and mouse with apparel importers, trying to figure out who is undervaluing their goods to get out of paying higher duties.