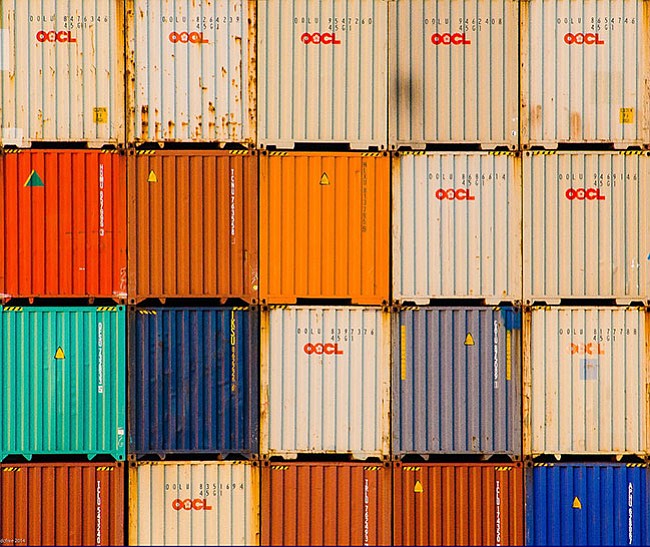 IMPORT & EXPORT
By Deborah Belgum | December 11, 2014
Wary apparel and textile importers who have lost millions of dollars due to late-arriving merchandise are setting their shipping plans on fast forward even though the holiday season normally signals a shipping slowdown.
The first six months of this year barely saw an increase in cargo-container volumes coming through the nation's major ports.
A Los Angeles businessman found guilty of smuggling Chinese-made clothing into the United States is scheduled to be sentenced on Sept. 9 in federal court.
Premium-denim manufacturers in Los Angeles are sorting out new ways to boost their global markets

The European Union recently unexpectedly and drastically raised duties on US-made women's jeans to 38 percent. Trade officials, industry organizations and manufacturers are working to repeal the tax hike. Stay up to date on the issue here.
The naming of Michael Froman as the new U.S. trade representative is good news for the U.S. textile industry.
Columbia Sportswear Commercial (Shanghai) Co. Ltd. named Samson Wong president of the company, a joint venture between Columbia Sportswear Co. and Swire Resources Limited, a subsidiary of Swire Pacific Limited and the exclusive distributor of Columbia Sportswear in mainland China.
Los Angeles manufacturers, facing a new 38 percent European duty on women's jeans made in the United States, are weighing their options and trying to avoid moving production outside the country.
William K. Fung, chairman of apparel sourcing giant Li & Fung, spoke recently in LA about sourcing opportunities--and responsibilities--around the world.
The National Retail Federation's monthly "Port Tracker" report, which monitors cargo container traffic coming into through the nation's largest ports, forecasts a major jump in imports in October.
What do crane trucks, eyeglasses frames, frozen sweet corn and women's blue jeans have in common? Nothing, unless you are a European customs official. These are the four unlucky U.S. products that have been slapped with extra tariffs by the European Union in retribution for a U.S. law that breaks international trading rules.
California Representatives Lucille Roybal-Allard, Xavier Beccera, Linda Sanchez and Grace Napolitano urge action on the EU's steep duty on US denim.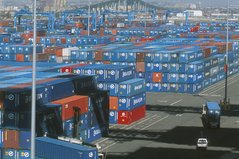 Retail sales are expected to cool down as consumers remain cautious about the economy.
As of May 1, all U.S.-made women's denim pants imported into the EU had their duty raised from 12 percent to 38 percent.
Three U.S. goods currently subject to a 15 percent EU duty—sweet corn, eyewear frames and mountings, and crane trucks—will have their duties increased to 26 percent. But the big hit came to U.S.-made women's jeans. This category will see its 12 percent duty rise to 38 percent.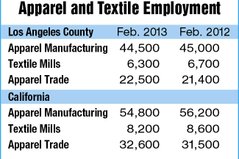 With earnings season upon us, several retail and apparel companies are reporting year-end and quarterly results that tell a happy story.