LEGAL
By Deborah Belgum | September 9, 2016
Cargo containers stuck on Hanjin Shipping Co. vessels anchored beyond the ports of Los Angeles and Long Beach could be unloaded soon.
As of Jan. 15, there were 13 cargo-container ships anchored beyond the breakwater that protects the Port of Long Beach and the Port of Los Angeles.
The worst Los Angeles/Long Beach port congestion problem in a decade still has cargo stacked high on the docks. Goods continue to take two to three weeks to get off out of the ports and onto trucks and rail cars.
The U.S. Federal Mediation and Conciliation Service said it plans to send in Scot Beckenbaugh, a skilled mediator and the service's deputy director, to get West Coast longshore workers and their employers back to the bargaining table.
Talks between longshore workers and their employers have been slogging along since last May with no end in sight for a new contract that would replace the last contract that expired July 1.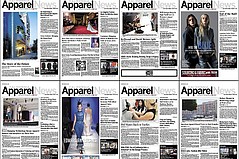 As 2014 draws to a close, the editors of California Apparel News take a look back at the year's significant news from key industry sectors such as retail, trade shows and international trade agreements. We also take a look at the burgeoning interest in made-in-America manufacturing and some of the most-read stories of the year. Plus, we remember some California industry notables in our in memoriam section.
The big apparel trade show news of 2014 was the September announcement that Advanstar—parent of MAGIC, Project and Coterie—was sold for $972 million to British trade-show producer UBM PLC.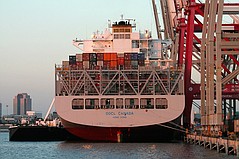 For seven months, longshore workers have been head to head at the negotiating table to hammer out a new six-year labor agreement with their port bosses.
From domestic employment figures and the latest import/export data to retail real estate and retail sales, the editors of California Apparel News take a look at some of the key indicators for the apparel industry in 2014.
Even though the Southeast Asian nation has a population of 93.4 million people, not even 10 percent of the Chinese population, it is becoming an increasingly popular place for apparel manufacturing. The country's wages are about one-third to half as much as those in China, and its workers are known for their fine, detailed work.
For many retailers and apparel importers, this holiday season didn't turn out to be very merry and bright.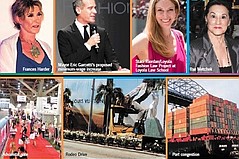 From the sale of trade show giant Advanstar to the high-profile federal raid on Los Angeles Fashion District businesses, 2014 was a year of surprises and contrasts.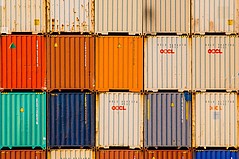 Wary apparel and textile importers who have lost millions of dollars due to late-arriving merchandise are setting their shipping plans on fast forward even though the holiday season normally signals a shipping slowdown.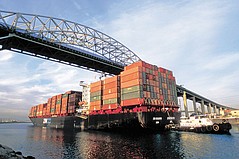 The protracted contract negotiations between the International Longshore and Warehouse Union and the Pacific Maritime Association, which employs the longshore workers at 29 West Coast ports, have stalled until Dec. 2. Charges of work slowdowns at the ports have continued.
The silver lining in the West Coast port-congestion problem is this: There will be tons of discounted winter merchandise for sale after the holiday shopping season.
Apparel importer Ashok Kumar is patiently waiting in Los Angeles for six to eight containers of sweaters and jackets to arrive by boat from Asia to stock his various clothing stores in downtown Los Angeles.