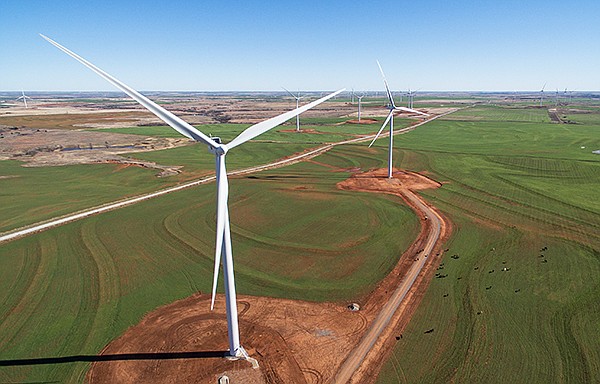 MANUFACTURING
By Dorothy Crouch | August 15, 2019
In an effort to increase its commitment to adopting more-sustainable operating strategies, Gap Inc. announced that it has partnered with Enel Green Power North America, a segment of the Rome-based renewable-energy firm Enel Green Power.
With counterfeit goods estimated to carve out $461 billion in global trade, technology firm Entrupy has an anti-counterfeiting solution that proves authenticity for luxury resale outlets and decreases return fraud.
Shifting consumer behavior has left many retailers and brands wondering how to develop the perfect formula for successfully engaging shoppers.
Following the January announcement that it would invest in producing greener products, Amsterdam-based RFID-product and IoT-solutions provider Smartrac,while exhibiting at the17th edition of LogiMAT, unveiledits plan to add environmentally friendly tag options to its offerings.
Researchers at the University of Maryland have developed a new fabric that would make your body cooler when the weather warms up.
Social-commerce company Poshmark released its first review of the social-retail environment in a report called "A Year in Social Commerce."
January 24, 2019
|
By Paula Levy, Contributing Writer
The National Retail Federation's Big Show at the Javits Center in New York, which ran Jan. 13–15, was bustling with more than 40,000 retailers and brands walking the aisles while the other prominent attendees included multiple variations of robots.
Creating a line of clothing that is nontoxic, hypoallergenic, antimicrobial, soft, breathable and ecologically sound was the goal of Saint Haven's Jacqueline Sacks, but once she researched the process of apparel production, she wanted to do more.
January 17, 2019
|
By Paula Levy, Contributing Writer
Mobilizing the shop floor is one of manufacturing's top initiatives as companies look to gain efficiencies and speed to market throughout the supply chain as well as improve the quality of the workforce in order to meet consumer demands.
During the National Retail Federation's NRF 2019: Retail's Big Show,held at the Javits Center in Manhattan Jan. 13–15, San Francisco's CRM-focused software provider Salesforce took the opportunity to unveil new offerings.
Coats, the British industrial-thread manufacturer who has been on an acquisition binge, recently acquired for $12 million ThreadSol, a cloud-based digital-applications provider, which becomes a part of Coats Global Services.
Bringing greater personalization to the apparel-manufacturing industry, French technology company Lectra is launching its Fashion on Demand digital solution.
November 1, 2018
|
By Paula Levy, Contributing Writer
Understanding and connecting with customers directly is as important to brands and manufacturers as it is to retailers today. Where retailers have traditionally leveraged customer data and intelligence to drive email campaigns and experiences, brands and manufacturers have not possessed the customer data to understand who their customers really are—until now.
Icing down sore muscles is part of a typical pain-management regimen.
September 20, 2018
|
By Paula Levy, Contributing Writer
The IHL Group, a global research and analysis company, has reported a loss of $8.4 billion annually for fashion and retail due to returns for wrong sizing and fit. This makes 3-D technology for fashion and retail one of the fastest-growing technologies, with proven value for design and product development as well as consumer engagement.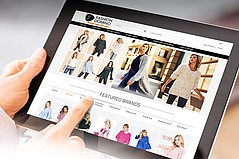 The importance of e-commerce continues to grow as manufacturers seek tools to fortify their relationships with buyers.