TECHNOLOGY
| February 4, 2016
E-commerce solutions company Starmount recently launched new products to assist retailers with their omnichannel initiatives.
Baltimore-based athletic-apparel company Under Armour Inc.> has selected Los Gatos, Calif.–based Centric Software Inc.'s product lifecycle management (PLM) solution Centric 8 PLM.
Gerber Technologies, the Tolland, Conn.–based equipment and software solutions company, teamed up with the COMESA (Common Market for Eastern and Southern Africa) free-trade area to establish a new program for technical assistance and training in the African nation of Mauritius.
Apparel-industry software program AIMS360 is taught to students at the Fashion Institute of Design & Merchandising, Los Angeles Trade-Technical College, Cal State Poly Pomona, and Saddleback and Fullerton colleges in Orange County, but Henry Cherner, AIMS360's managing partner, is considering expanding the reach of AIMS360's education program.
Software and hardware provider Gerber Technology named Jeff An director of professional services for product lifecycle management (PLM) in the company's office in Shanghai.
New York–based technology solutions provider Infor announced it plans to acquire GT Nexus, the Oakland, Calif.–based global trade and logistics platform, for $675 million.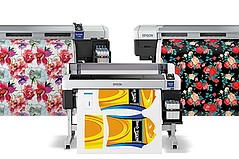 Print solution company Epson has the fashion industry in its sights, hoping to win designers over with the promise of creating their own graphic prints on demand.
New York–based fashion and retail solutions provider Simparel has launched Simparel SFC, a new shop floor–control product aimed at using wireless technology and mobile devices to help manufacturers gather real-time data about everything from order tracking to machine downtime.
Last year, Cubukcu and Topcuoglu began developing Fabrium, an online sourcing site to connect textile mills with designers and manufacturers.
Lucky Brand Dungarees and RevoLaze have settled a lawsuit filed last year over a laser technology used for distressing blue jeans.
Bell, Calif.–based DG Brands is replacing its existing ERP (enterprise resource planning) system and other business software with an all-in-one solution from Simparel Inc.
YuniquePLM, the software solution under the Gerber Technology umbrella, introduced an update to its product lifecycle management solution.
Last month, CGS introduced new features for its BlueCherry PLM product lifecycle management software.
Gerber Technology introduced the I-Table series, an automated spreading and cutting system designed to help increase consistency in a variety of manufacturing environments.
The maker of the Me-Ality body-scanning technology announced the completion of an investment of $15 million in equity that was co-led by its largest institutional investor, Northwater Capital Management Inc.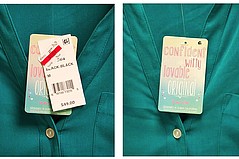 Atlanta-based RFID (radio frequency identification) tag provider FineLine Technologies Inc. has a new quick-turn program, dubbed "As You Like It."