TECHNOLOGY
By Dorothy Crouch | December 13, 2018
Bringing greater personalization to the apparel-manufacturing industry, French technology company Lectra is launching its Fashion on Demand digital solution.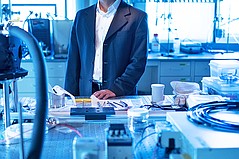 When trying to meet the demand for green apparel, manufacturers are often faced with the challenge of creating comparable eco-friendly alternatives to match the performance of products that have been identified as harmful to the environment or human health.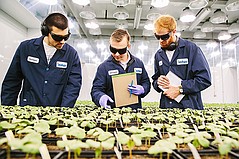 The apparel and textile industries are under a lot of pressure these days.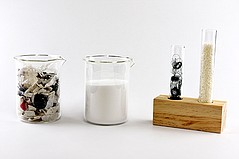 As pollution from apparel production continues to bring greater attention to clothing manufacturing, many companies are seeking more-sustainable materials to produce their goods.
Retail trade organizations cheered a U.S. Supreme Court ruling that would require online retailers to collect sales taxes in areas where they do not have offices, warehouses or bricks-and-mortar stores.
Bringing the Grubhub model of delivery service to the apparel retail industry, Avocado announced it is entering into partnerships with local stores in select cities to provide a shopping, pickup and delivery service that connects consumers with clothing.
Obama-era net-neutrality Internet rules have been officially repealed, leaving businesses and average Internet users wondering what will happen next when they go online.
June 7, 2018
|
By Paula Levy, Contributing Writer
Artificial Intelligence (AI) and Machine Learning (ML) are often used interchangeably, but they are different.
About 30,000 retailers shop for fashion on the online trade show ShopTheFloor, which is owned by UBM, the parent company of MAGIC.
During the first day of this year's Texprocess Americas—the apparel-manufacturing event in Atlanta that showcases new technology and equipment—Lectra continued to reveal its fresh innovations, which allow industry professionals to streamline production.
The age of fast fashion has led to a need for faster design technology, but breakthroughs to produce a better 3-D platform have been moving slowly. During the first half of 2018, leaders in the apparel-technology segment have elevated their digital solutions to generate realistic patterns, accurate samples and streamline product lifecycle management (PLM).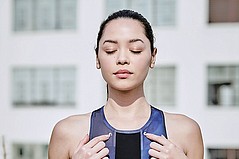 When avid tennis player and marathon runner Susie Peebler woke up one morning unable to move, she couldn't understand the cause of her injury. After her doctor recommended back surgery, she instead self-healed through yoga. As a geophysicist, Peebler wanted to know the scientific reasons behind her relief and sought answers through Chinese medicine.
For the third year, Digital Summit Los Angeles brought together marketing leaders at the Skirball Cultural Center. On April 10 and 11, nearly 1,000 attendees networked and listened to experts explain how to successfully use digital tools to engage customers.
April 19, 2018
|
By Paula Levy, Contributing Writer
For most retailers, gone are the days when data was stored in silos with multiple versions of Excel. Today, sources of data are centralized and can be pulled for reporting across channels and organizational areas. These include stores, online, mobile apps, email, loyalty, customer support, social media, reviews and third-party sources. Overwhelming, to be sure!
Since its launch in 2003, shoe brand Keen Footwear has sought to change the market and become a force for good in the world. It is famous for its "Newport" sandal—an active footwear style designed with a reinforced toe—and it continues to search for new innovations.
Nearly six years after its official launch, the luxury secondhand-clothing marketplace app Tradesy has acquired Fitz, an in-home service that books professional stylists for clients who require closet organization and wardrobe styling.