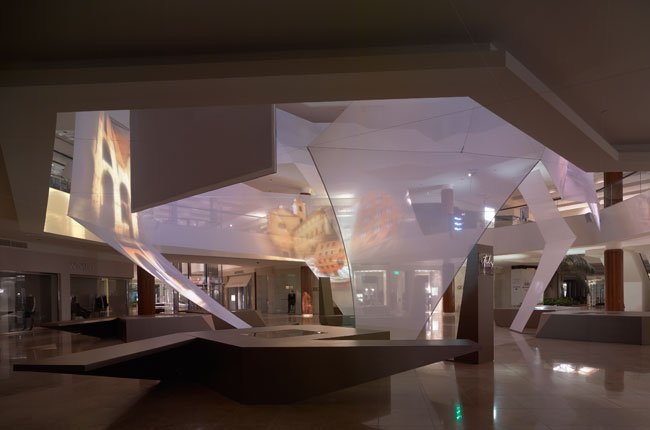 TEMPORARY VILLA: Borruso was commissioned to design a temporary piazza at South Coast Plaza.
Stories this photo appears in:

Trade Show
For Giorgio Borruso, a structure does not have to be made of marble to make an architectural statement. A structure can be bold, elegant and have the shelf life of a few days or weeks—perfect for a trade show.