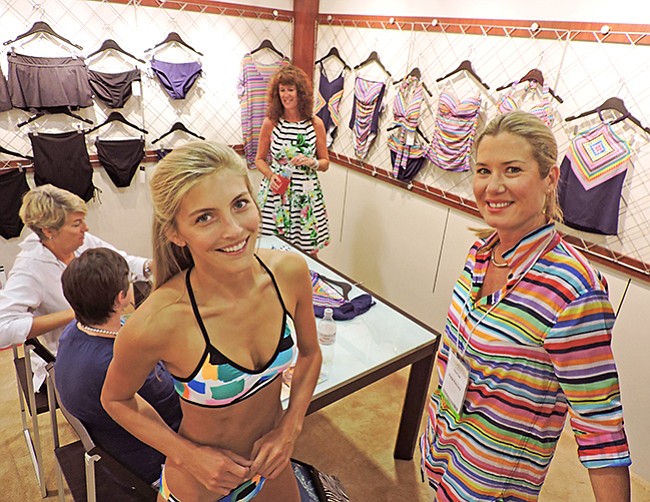 THE MEETING: The scene at the Anne Cole booth during SwimShow. Morgan Adams, a model wearing the new line Anne Cole Locker, left, with Anna Kenney, director of design and operations for the Anne Cole Collection.
Stories this photo appears in:
Trade Shows
MIAMI BEACH, Fla.—SwimShow, the biggest North American trade show devoted mostly to women's swimwear, made a splash in the fashion world when it ran at the Miami Beach Convention Center.