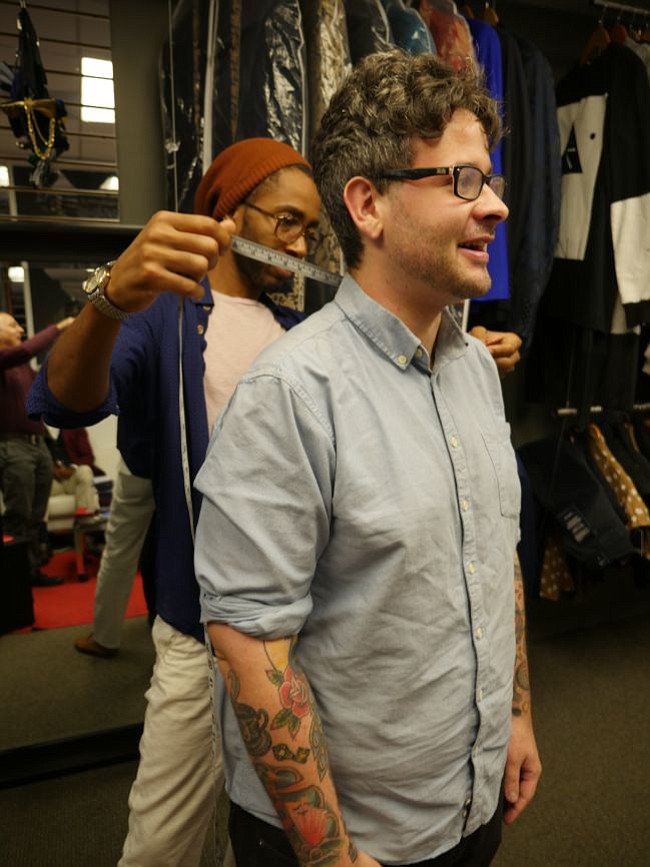 By Andrew Asch | October 2, 2015
Meet Rich Freshman Bespoke. The customized clothing service service recently took up residence at The Gents Closet in Hollywood. Rich Freshman, the company's namesake, says that his bespoke suits will make the wearer feel like a rich, fresh, man.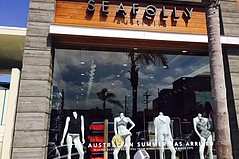 Australian brand Seafolly is upping the ante in its bid for the U.S. market. Earlier this year, it opened a shop in La Jolla, Calif. On Sept. 5, it is scheduled to open a shop in Manhattan Beach, Calif.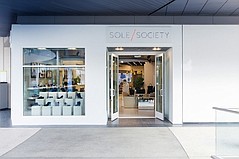 After four years of online sales only, Sole Society heads out to the mall.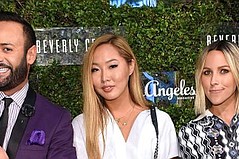 Beverly Center produced its Third Annual Show Us Your Style Challenge. Competing bloggers assembled outfits and fall looks for $1,000 shopping sprees at the luxe shopping center.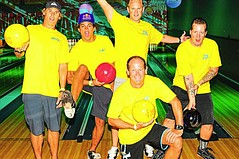 Last month Surf Industry Manufacturers Association raised funds for non-profits with its Waterman's Ball. On Sept. 15, SIMA will produce another fundraiser - this one is called StokesMe Bowl-a-Rama.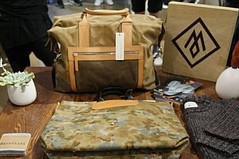 What a wild summer it has been for the Matiere label; New York Fashion Week, winning an award at Tents at Project and on Aug. 29, the label started a pop up shop at Concept 8366 1/2 in Los Angeles.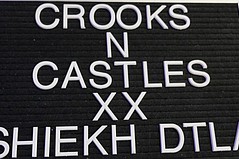 The Crooks & Castles crew dropped by Shiekh Shoe's Legacy Level shop in downtown Los Angeles for an art party.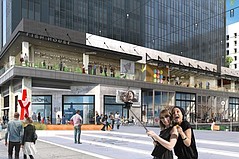 Update - and look- at The Bloc in downtown Los Angeles. The compound's roof was torn off to make way for an open-air center which will take a bow in late 2015. Here's a look at the roofless building now.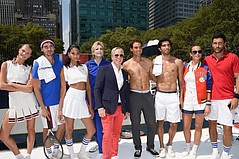 Tommy Hilfiger hosted tennis match between professional tennis player Rafael Nadal and models Chanel Iman, Constance Jablonski and Noah Mills.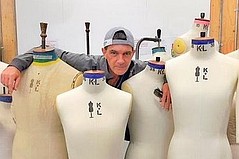 Actor Antonio Banderas is studying fashion design at Central Saint Martins in London.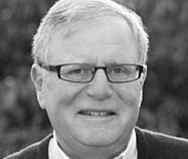 Sportswear exec loans his private jet to ferry moms to France to see their hero sons honored by French president.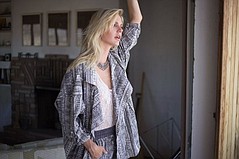 Ayumi Shibata's / eis / line made an appearance at the Emerging Designers section of WWDMAGIC recently. Shibata's cocoon capes look a bit avant garde, and she hand draws prints for her kimonos with Native American and Americana styles. Take a look.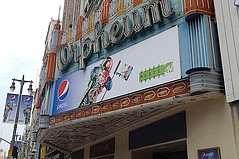 One block of Broadway closes in downtown LA for a big event.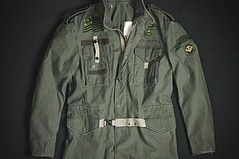 Fifty years ago, Alpha Industries made the M-65 field coat for the United States military. On the M-65's gold anniversary, Alpha designed a capsule collection celebrating the action-ready coat. Alpha displayed the capsule collection at the Liberty Fashion & Lifestyle Fairs in Las Vegas recently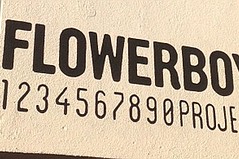 Flowerboy Project produced a debut party for its new space at 824 Lincoln Blvd. in Los Angeles' Venice district. Flowerboy's new neighborhood might be turning into a new retail neighborhood.
Katin's Sato Hughes is considered one of the pioneers of boardshort style. Katin recently posted a video of Sato who continues to tailor boardshorts at the Katin surf shop in Orange County, Calif.