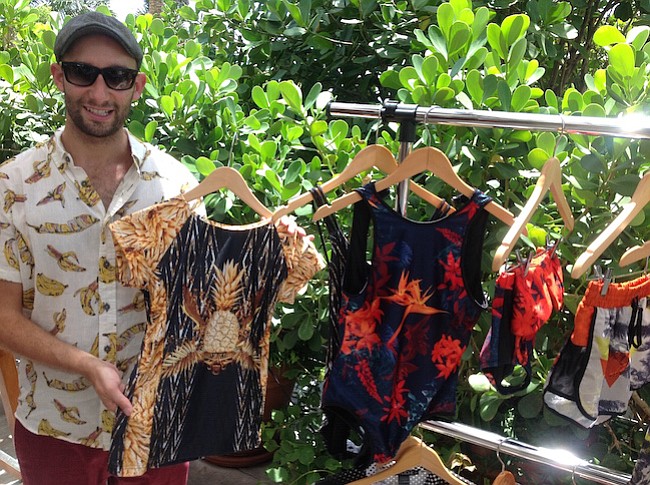 By Andrew Asch | July 20, 2015
The We Are Handsome swim brand announced on July 19 that it is moving to Los Angeles from Australia. Get ready Los Angeles.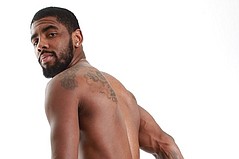 This basketball player is shooting for design success.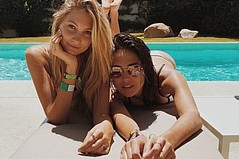 Wilhelmina Models is hosting is "Summer Goddess 2015 Model Search" open call on July 18 on the rooftop of the W Hotel in Hollywood.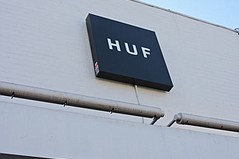 About a year ago, we checked in with Keith Hufnagel about his plans for a Huf brand store on Los Angeles' Fairfax Avenue. On the weekend of July 10, the store opened at 451 N. Fairfax Avenue.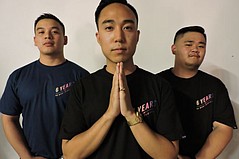 It's been six years since Oh Man! Clothing started business. Label Chief Nam Ho celebrated with a bunch of his best friends at an art gallery in Costa Mesa, Calif. on July 11. Check it out.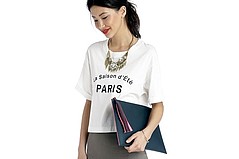 Sole Society offers exclusive StyleSaint apparel on its website.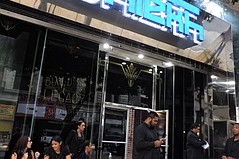 Sheikh Shoes opened its Legacy Level store in downtown Los Angeles on July9. Sheikh President Matt Fine forecast that the store would sell more apparel than the others in Sheikh's 140 store fleet. Take a look.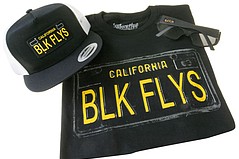 When Black Flys made its Agenda trade show debut on July 7-8, it went way back for inspiration; think the black and yellow California license plates of the 1960s.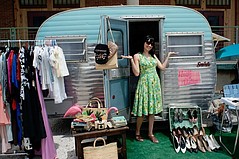 Houston is hosting Fashion Truck Fest on July 18.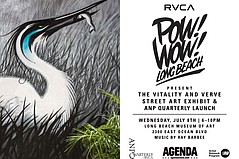 Sure, RVCA is leading lifestyle brand, but its founder, PM Tenore, also intended RVCA to be a cultural force. After a two-year hiatus, the designer is going to flex a little arts muscle.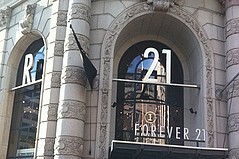 A big Forever 21 store in downtown San Francisco shuttering its doors.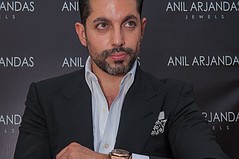 The Anil Arjandas Jewels flagship boutique took a bow in West Hollywood's Sunset Plaza retail district last week. Take a look.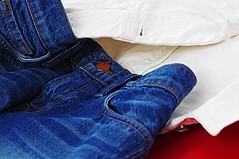 J Brand Outlet store closing on East Washington Boulevard.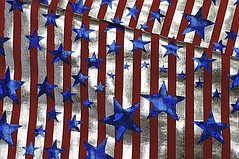 Hope your Fourth (of July) is fashionable!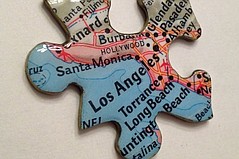 The Museum at the Fashion Institute of Technology recently opened a new exhibition titled "Global Fashion Capitals," featuring a mix of established fashion cities and "emerging" ones.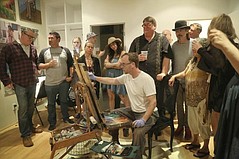 Aussie brand BNKR is scheduled to open a flagship later this year on the grounds of the former Blackstone Gallery in downtown Los Angeles . Here's a postscript on one of the big wheels at Blackstone; Alex Schaefer. The artist frequently displayed his landscapes of downtown Los Angeles and other paintings at Blackstone.