MANUFACTURING
By Andrew Asch | March 5, 2015
Stance, a San Clemente, Calif.­–based company that helped build a market for fashion socks at streetwear and surf and skate retailers, raised $50 million in venture capital funding, according to media reports.
California's economy next year should be on a positive path, growing slightly more than the U.S. economy as the housing market and other industries forge ahead and grow, according to a recent economic forecast released by the Los Angeles County Economic Development Corp.
Bebe Stores Inc. is just a year into its turnaround campaign, but media reports indicate that the publicly traded contemporary retailer is investigating a sale and going private.
Financial experts weigh in on how apparel manufacturers will fare in 2014 and what challenges to expect in the months ahead.
Extreme weather made the traditionally low sales month of January even tougher for retailers. However, businesses rallied, said the International Council of Shopping Centers, and sales increased 3.5 percent, according to its tally of comparable-store sales.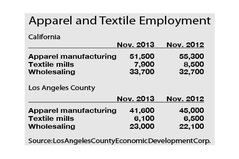 Apparel manufacturers and clothing stores are taking stock of 2013 and shaking their heads.
Cherokee, the Sherman Oaks, Calif., company that has a stable of brands that include Cherokee, Carole Little, Liz Lange and Sideout, bought skateboard-centric brands Tony Hawk and Hawk from Quiksilver in a deal that closed on Jan. 10.
After more than two decades of being a public company, The Wet Seal Inc., based in Foothill Ranch, Calif., might go private.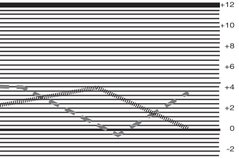 The editors of California Apparel News look at the top indicators for the past year to distill the industry's recovery by the numbers.
Los Angeles blue-jeans company Not Your Daughter's Jeans has been sold to a group of New York investors in a multi-million-dollar deal that closes in early January.
Some very big apparel deals went down this year with half of them involving some important names in the premium-denim arena.
Fifth & Pacific Companies, which used to be known as Liz Claiborne Inc., has agreed to sell Lucky Brand Jeans for $225 million to Leonard Green Partners, a Los Angeles private-equity company. The deal should close in early 2014.
Malls were buzzing with shoppers on Black Friday, the traditional start of the holiday shopping season, but spending declined on the four day Thanksgiving Day weekend, according to a survey by prominent trade and advocacy group National Retail Federation.
With traditional funding increasingly hard to get, many entrepreneurs are seeking to raise funds on crowdfunding platforms such as Kickstarter Inc., based in New York, and Indiegogo Inc., headquartered in San Francisco.