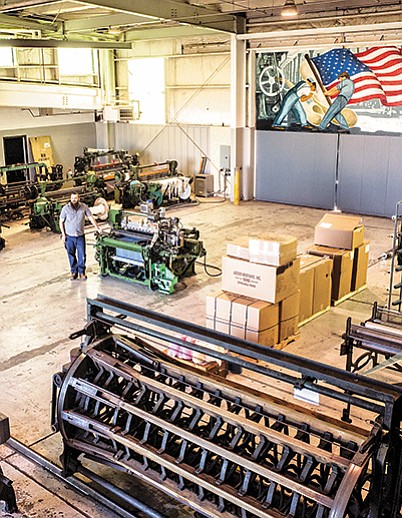 MANUFACTURING
By Deborah Belgum | October 25, 2018
When it comes to manufacturing selvage denim in the United States, Ryan Huston could be the last man standing.
Let's update our college terminology: Daylongs, Dages and Darties.
Fashion gurus can quibble about whether the athleisure trend has run its course. But for two entrepreneurs from Orange County, Calif., athleisure packs a lot of momentum.
Lingerie is among the most beautiful garments anyone can wear, said Chelsea Hughes, founder of the Cantiq LA lingerie label.
At next week's Kingpins Amsterdam—the denim trade show that runs Oct. 24–25—attendees will see the unveiling of a new collaboration between global textile company Lenzing of Austria and Los Angeles designer Pawan Kumar.
Levi Strauss & Co. has been on a roll lately, reporting its fourth consecutive quarter of double-digit revenue growth.
No one would ever say Michael Glasser was a shy man. People like to tell the story about how he was in Paris looking for design innovations when he saw a woman wearing a pair of patchwork Levi's. He quickly chased after her.
Levi Strauss & Co. shows strong results for third quarter of 2018.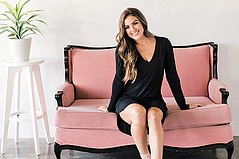 Nicole Zabal had been in the fashion industry for some 20 years when she decided to start her own line of athleisure apparel that had something a little different—a built-in shelf bra in all her tops and dresses.
The Delaware Supreme Court upheld an early court ruling that Dov Charney, the founder of American Apparel, must repay $19.5 million to Standard General, a New York hedge fund.
After launching her Los Angeles brand n:Philanthropy in 2014, Yvonne Niami has finally opened her first West Coast showroom at the Cooper Design Space in downtown Los Angeles.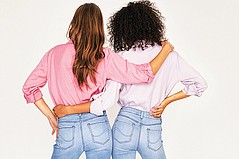 Ahead of its Spring 2019 launch, Los Angeles women's lifestyle brand Sanctuary announced its "Smart Creation" production process, which will build the brand's reputation for environmental and social responsibility.
Road Twenty-Two, a socially conscious San Francisco brand, announced that after four years it is shutting down its business.
With sustainability the buzzword for responsible fashion, H&M has launched a collection for Fall/Winter 2018 that incorporates recycled textiles, which include cashmere and velvet made from recycled polyester.
Huf made its reputation as a men's skate and streetwear brand, but since its very first day women have been wearing its T-shirts and hoodies.