MANUFACTURING
By Deborah Belgum | April 16, 2015
A second federal judge's ruling is making California apparel makers think twice about how they use their "Made in USA" labels.
Two sisters who ran separate garment factories working for True Religion were arrested with their accountant on April 15 for allegedly trying to defraud the state workers' compensation insurance funds.
Evy of California has signed a design, production and distribution licensing agreement with Sean "Diddy" Combs to produce his Sean John collection for girls and boys.
Kellwood Holding LLC has sold its American Recreation Products LLC business to Exxel Outdoors LLC for an undisclosed amount.
It isn't exactly Hotel California. Instead, it's the NoMo SoHo hotel in lower Manhattan, which is under new ownership and a new name.
A federal grand jury in Los Angeles indicted the general manager of a clothing factory for offering to bribe a labor investigator in exchange for closing down a wage-violation investigation.
Donald Pliner is leaving his position as creative director of the Donald J Pliner Company to "pursue new creative endeavors," according to a statement released by the luxury footwear designer.
Weeks after firing creative directors Iris Alonzo and Marsha Brady, American Apparel made a big hire in March by bringing on board Joe Pickman, a graduate of Parsons School of Design in New York and the former men's design director of the Band of Outsiders label.
Sequential Brands Group announced it is purchasing a majority stake in the Jessica Simpson brand, including the Jessica Simpson Collection master license and other rights. No purchase price was given for the deal that should close in 90 days.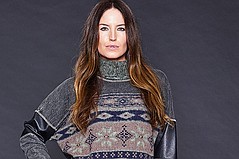 Designer Anita Rinaldi-Harnden is a big believer in garment-dyed clothes. For the past 20 years, she has worked with this special dyeing technique and fell in love with the endless possibilities it renders.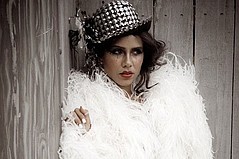 Just east of downtown Los Angeles and you'll find designers wandering among hundreds of bins of brightly colored feathers, racks of feathered boas and displays of feather flowers, elaborate feathered epaulettes and collars, and, of course, wings.
Some 180 workers are being let go by the Los Angeles apparel maker.
More than two years after selling a majority share of his Los Angeles premium-denim label, J Brand, to Japanese retailer Uniqlo for nearly $300 million, Jeff Rudes is back in the clothing business with a new line of high-end menswear.
Andy P. Mooney, chief executive officer of Quiksilver, is leaving the Huntington Beach, Calif.–based surf giant.
Three months after Dov Charney was dismissed from American Apparel as its chief executive officer, the founder of the Los Angeles clothing company is seeking $40 million in damages stemming from his termination.
Previous Next