MANUFACTURING
By Alison A. Nieder | November 5, 2015
Early next year, downtown Los Angeles will have a new center for denim research and development when Italian denim mill Candiani Denim opens a new showroom and office space.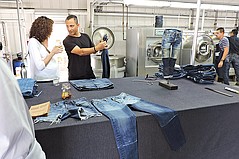 To get the perfect washed jean, denim makers put pants through multiple wash cycles.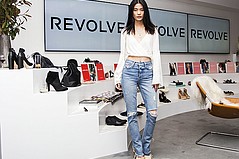 E-commerce powerhouse Revolve clothing has added another line to its roster with the launch of Grlfrnd denim, a made–in–Los Angeles vintage-inspired denim collection that is produced by Alliance Apparel, the manufacturing business acquired by Revolve last year.
To celebrate the opening of its new showroom in downtown Los Angeles, Turkish denim mill Bossa hosted a grand opening party and denim trend presentation on Jan. 15.
Levi Strauss filed the first patent for a distinctive pair of work pant made from a twill fabric in 1873. But denim work pants—or jeans—had been worn even earlier. The Fashion Institute of Technology recently organized "Denim: Fashion's Frontier," an exhibition charting the history and evolution of jeans, at the Fashion and Textile History Gallery at the Museum at FIT in New York.
Adriano Goldschmied's career developing brands including Diesel, Replay, AG Adriano Goldschmied, Citizens of Humanity men's and Goldsign has earned him the nickname "the Godfather of Denim."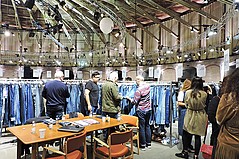 Now in its second year in Amsterdam, Kingpins organizers have determined a few keys to success in running the boutique denim-sourcing trade show.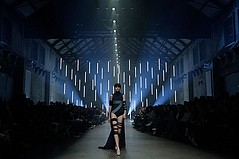 Innovation in fabric and design was on the runway at the second annual Global Denim Awards, a fashion competition organized by HTNK Fashion recruitment and consultancy, the House of Denim, and Kingpins and sponsored by e3.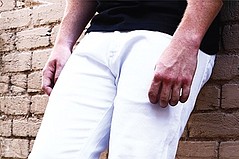 When consumers ask for a pair of good denim, Rob Goshen hopes they will find his new brand, called Good Denim Co. The Los Angeles–headquartered and manufactured brand will take a bow at the upcoming LA Men's Market, scheduled for Oct. 12–13 at the California Market Center.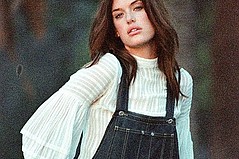 Native New Yorker Adelaide Bourbon moved to Los Angeles in 2008 and had the good fortune to meet and work for Joie co-founder Serge Azria just as he was launching his Equipment label.
Denim designer Jimmy Taverniti has joined Siwy as creative director. The first collection under Taverniti's direction will be Spring/Summer 2016
Genetic Denim, a Los Angeles premium jeans label started nearly a decade ago, was acquired recently by a small investment group that brought in veteran apparel executive Hubert Guez to help turn the company around. The acquisition price was not disclosed.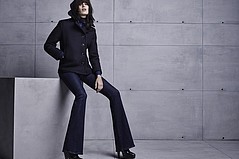 With the addition of Kathy Kweon as president, Citizens of Humanity has completed a number of staffing and brand-building changes to the Los Angeles–based denim lifestyle brand.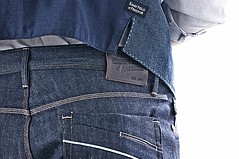 Premium denim is a staple at LASC, but the West Hollywood, Calif., men's boutique kept its offerings fairly narrow until recently, when the retailer began adding new labels to its mix.
Sometimes breaking up is hard to do. But Hudson Jeans founder Peter Kim is trying to do just that.
Previous Next