MANUFACTURING
By Alison A. Nieder | November 5, 2015
Early next year, downtown Los Angeles will have a new center for denim research and development when Italian denim mill Candiani Denim opens a new showroom and office space.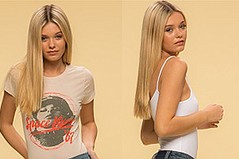 Founded earlier this year, Revice is aiming to be the go-to brand for premium denim for women and men, utilizing a fast-fashion format of manufacturing to offer limited quantities of each vintage-inspired style.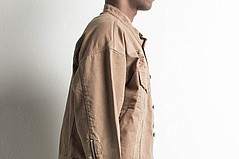 When designer Daniel Patrick expanded his eponymous streetwear label to include jeans, he wanted to steer clear of the traditional five-pocket style.
At the Aug. 14–17 run of Sourcing at MAGIC, Spanish laser-finishing company Jeanologia discusses sustainable solutions for denim makers, including the "one glass, one garment" process.
Denim North America and Jimtex Yarns, a division of Martex Fiber Southern Corp., have teamed up to launch a new sustainable denim collection called R3 Denim.
Denim designer Adriano Goldschmied is discussing the "past, present and future of denim" at an event titled "Adriano Goldschmied Unthreaded" during the Aug. 15–17 run of the Project trade show at the Mandalay Bay Convention Center in Las Vegas.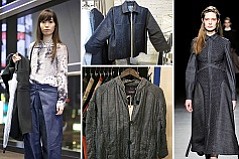 Denim is transcending its workwear roots. Global fashion forecasting agency Trendstop gave us the lowdown on the major denim trends for Fall/Winter '17/'18—from key silhouettes to surface finishes.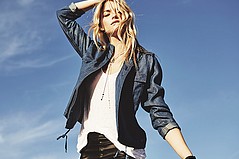 Rails launched with one hat at Fred Segal in 2008 and has since grown into a global lifestyle brand. Rooted in classic silhouettes reinterpreted with a relaxed, contemporary aesthetic, the brand takes its inspiration from the laid-back lifestyle of LA.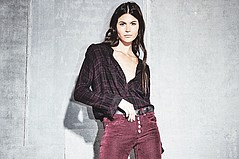 McGuire Denim is known for its glossy take on heritage denim, and this Fall, with a foray into sportswear, the brand is poised for growth.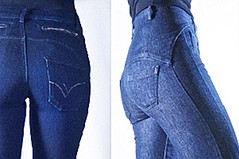 Kristopher Enuke is launching a chic new look for denim this fall. The veteran Los Angeles designer's namesake label challenges the traditional five-pocket jean with a unique fashion and fit sensibility.
Levi Strauss & Co. has created a jean made from post-consumer recycled cotton.
Spanish laser equipment maker Jeanologia has introduced eMark 3.0, the latest release for its laser-finishing software, created to help production designers maximize speed and creativity.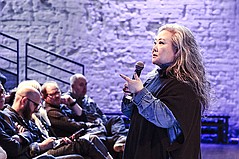 Cotton is compostable; polyester is forever. That was the message at a recent roundtable discussion hosted by denim trade show Kingpins.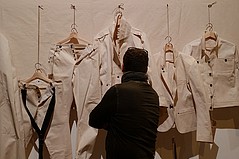 During the April 13–14 run of the Kingpins denim supply chain show in Amsterdam, organizers launched a new sister trade show focused on the branding side of the supply chain.
Kingpins returned to Amsterdam for its fifth run at the Westergasfabriek, where the trade show bowed alongside a new branding show organized by Kingpins as well as a consumer event called Denim Days, which gives retailers, brands and textile mills a chance to meet with end consumers.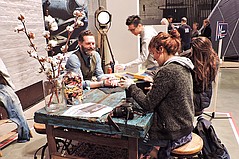 After the Kingpins trade show wrapped up its two-day run in Amsterdam, textile representatives, designers and denimheads got a chance to celebrate their love of all things denim at Blueprint, a two-day festival held during Amsterdam Denim Days, a week-long, city-wide event featuring workshops, seminars, sales and parties.
Previous Next