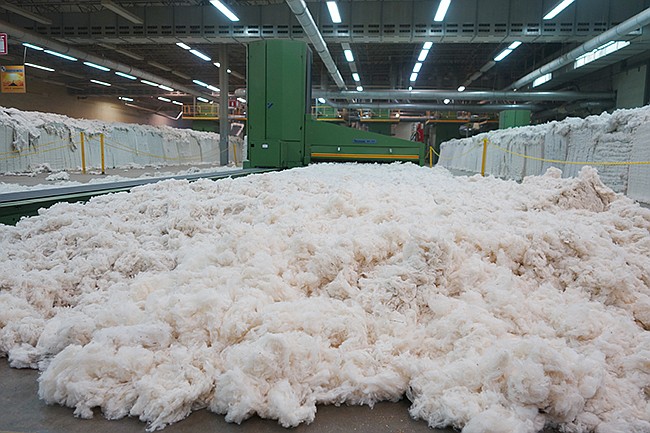 DENIM
By Dorothy Crouch, Contributing Writer | March 2, 2023
North Carolina denim maker Cone Denim is extending its partnership with traceability and product-testing company Oritain.
Leading denim producer Isko will enter a new market in the United States next month when it introduces Isko Vital, a four-way-stretch fabric that provides compression technology.
Levi Strauss & Co, the 145-year-old blue jeans maker in San Francisco, is headed to the stock market to raise between $600 million and $800 million with an IPO next year.
Korean fiber and yarn company Hyosung Corp. and Turkish denim mill Bossa are introducing a new collection of bi-stretch denim at the Nov. 14–15 run of Denim Première Vision in Paris.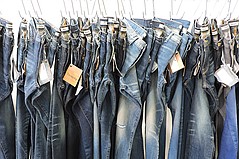 Brad Alden Mowry and Danielle Lee are putting the finishing touches on the new 2,600-square-foot showroom space in downtown Los Angeles for their denim textile company, Artisan Cloth.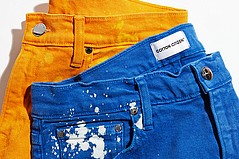 Since 2012, the Los Angeles–based Cotton Citizen brand has made a business of dyeing T-shirts and other high-end basics in bright and unique colors. Now the company will extend that color palette to jeans.
True Religion, the Los Angeles company whose jeans were constantly being knocked off by Chinese counterfeiters when the label was a must-have brand, exited Chapter 11 bankruptcy with a smaller retail footprint and cash to move forward.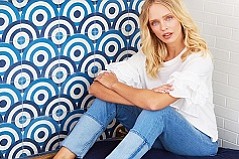 At the Oct. 25–26 run of Kingpins Amsterdam, denim designer Adriano Goldschmied introduced a denim capsule collection made with Refibra, a newly launched fiber developed by Lenzing AG, the makers of Tencel.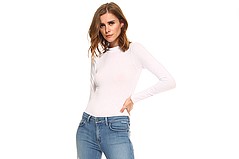 People come in all shapes and sizes, but all too often denim brands do not outfit them all. That was what designer Elizabeth Bae thought when she decided to launch the 1denim brand with a mission to offer a wide and an inclusive range of sizes for men and women.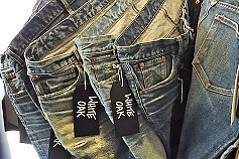 After 112 years in operation, Cone Denim's White Oak mill in Greensboro, N.C., will close at the end of the year.
Citizens of Humanity's executive management team and private investors pooled their money together to buy back the portion of the company owned by private-equity investor Berkshire Partners and cofounder Jerome Dahan.
August 10, 2017
|
By John McCurry, Contributing Writer
On a recent weekday afternoon, denim loyalists trickle into a small store in a nondescript strip shopping center in Greenville, S.C. They've come to be measured and fitted for custom-made jeans or they are anxiously waiting to pick up their finished product.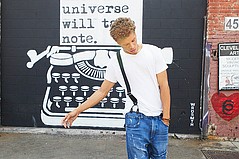 In its 70th anniversary year, Japanese denim powerhouse Edwin Co. Ltd. opened a U.S. creative studio and is bringing in jeans legend Adriano Goldschmied to design a collection for the U.S. market.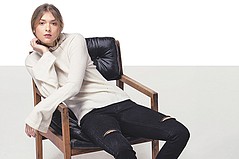 After more than 20 years in fashion, the Edgemine company launched its first denim line intended for a women's premium-denim market.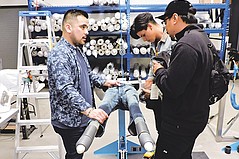 Albiate 1830, the denim division of Bergamo, Italy–based Italian mill Gruppo Albini, and Italian denim mill Candiani joined forces to create FineFusions, a collection that showcases "top Italian heritage, cutting-edge thinking and a virtuous spirit."
True Religion, once a high-flying premium denim brand so popular its blue jeans were constantly being knocked off by counterfeiters, filed for Chapter 11 bankruptcy protection on July 5 in U.S. Bankruptcy Court in Delaware.