MANUFACTURING
By Dorothy Crouch | September 13, 2018
Since its 2011 inception, American Giant has made a big impression on fans of premium basics. The San Francisco–based, primarily e-commerce apparel company founded by Bayard Winthrop has become known for its high-quality hoodies made in Los Angeles.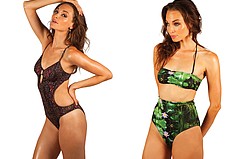 There's another world, hidden in plain sight, said Lily Chehrazi and Benedict Barrett, owners and designers of the fashion brand Together California.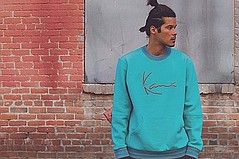 Streetwear designer Karl Kani is coming home, so to speak. The Brooklyn native, who has been based in Los Angeles since the 1990s, recently launched an American-made capsule collection for men and women.
The pressure keeps mounting for American Apparel to put itself on the auction block.
Everyone talks about making their clothes in the United States, but is it all talk and no action? Apparently not. According to a study by a Chicago management consulting firm
On Dec. 22, American Apparel's board of directors said that it received a bid to acquire the Los Angeles clothing company for $1.30 to $1.40 a share. As of early morning on Dec. 22, the stock was trading at around $1.15 a share, almost double what it was trading for last week.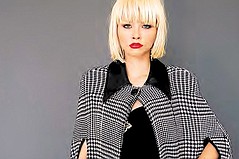 Music has been at the heart of the Mark and Estel brand since it was launched in 2005 by Mark Tango and Estel Day.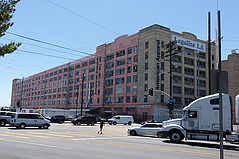 After American Apparel's board announced its decision on Dec. 16 to fire Dov Charney as the clothing company's president and chief executive, a group of 30 managers and directors wrote a letter saying they wanted the controversial founder to stay on in some capacity
After months of deliberating, a special committee appointed by the American Apparel board of directors decided on Dec. 16 to fire company founder Dov Charney as its chief executive and president. He had been working as a paid consultant during the investigation, an arrangement
On July 1, the minimum wage in California increased from $8 per hour to $9 per hour, the first increase in California's minimum wage since 2008. In 2016, the minimum wage will increase to $10 per hour,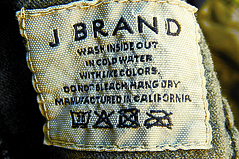 A class-action lawsuit filed earlier this year has led to a lot of confusion lately about how California apparel companies cutting and sewing their garments locally should label their products.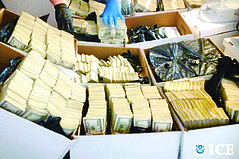 Federal agents in September raided some 70 LA garment companies and residences in an investigation undercovering a Mexican drug money-laundering scheme that had been going on for years right in the heart of the Los Angeles Fashion District.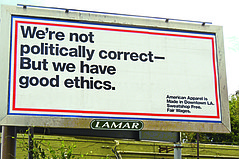 For American Apparel founder Dov Charney, it's been a harrowing year.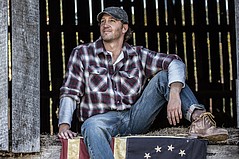 November 13, 2014
|
By By John W. McCurry
After 28 years in business, Diamond Gusset jeans owner and co-founder David Hall says there is more happening with the Bon Aqua, Tenn.–based company than ever before.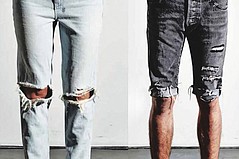 Ksubi is preparing for an LA comeback.
A recent federal judge's ruling is making California apparel makers think twice about how they label their garments in the future.