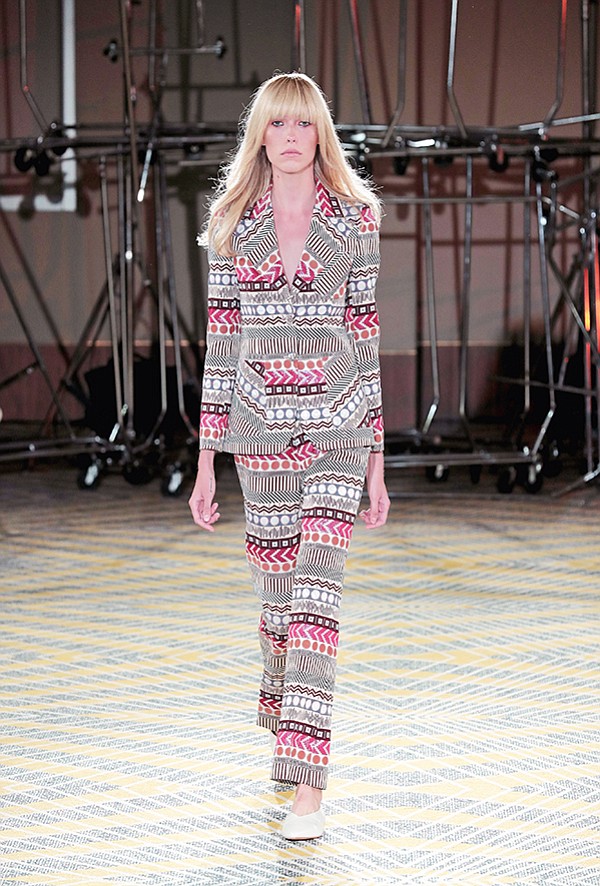 RUNWAY
By Andrew Asch | June 28, 2018
California cool and art-deco design came to the forefront in the most recent Wolk Morais collection.
Orange County Fashion Week will aim to balance trade, consumer and glitz when the biannual fashion event unveils a series of shows Sept. 5–9. OC Fashion Week's Spring/Summer 2018 shows will be held in venues around Newport Beach, Calif.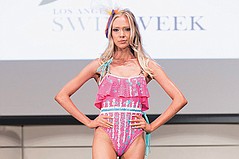 For its second run at the Skirball Cultural Center in West LA, the Los Angeles Swim Week fashion shows started on an irreverent note.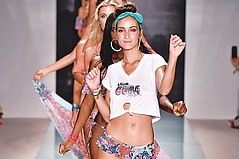 The Cruise 2018 collections bowed on the runways in Miami at events produced by Swim Miami, Funkshion and Art Hearts Fashion.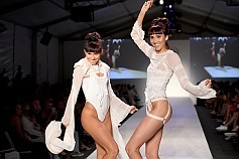 Miami Beach once again became the epicenter of swim fashion when the swim trade shows—Miami SwimShow, Hammock and Cabana—opened their doors while runway producers Swim Miami, Funkshion and Art Hearts Fashion hosted more than 50 catwalk shows showcasing Cruise 2018 collections.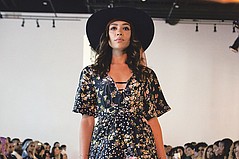 Downtown Los Angeles' Brigade LA boutique turned itself into a runway on June 18 with a fashion show that served as a platform for an emerging brand with a performance-art angle, a new line meant for the international music-festival circuit and a contemporary brand with looks inspired by the 1960s.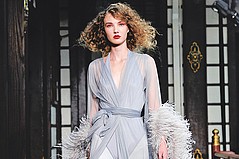 To make a Wolk Morais runway show, you need a few main ingredients.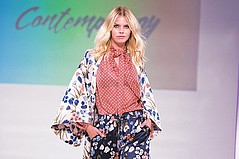 Directives West broke down the trends for Fall/Winter 2017 at its April 3 runway show, held at the California Market Center during LA Majors Market.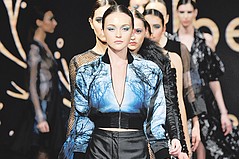 Los Angeles Fashion Week: Fall 2017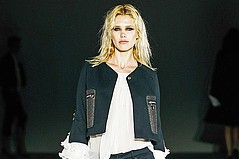 Los Angeles Fashion Week: Fall 2017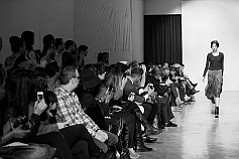 Los Angeles Fashion Week events begin on March 8 and run through March 19.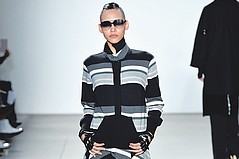 Last season, Los Angeles designer Louis Verdad showed his new Verdad label in an installation setting during New York Fashion Week. For his Fall/Winter 2017 collection, the designer returned to the runway, showing on Feb. 12 at Pier 59 Studios in Chelsea.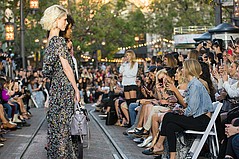 A well-dressed crowd of fashion influencers and fans turned out to see the Rebecca Minkoff Spring 2017 runway show at The Grove lifestyle center in Los Angeles.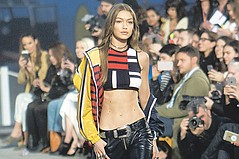 Veteran designer Tommy Hilfiger showed his Tommy Hilfiger Women's Spring '17 line and the Tommy X Gigi capsule at Tommyland, a carnival-esque installation that took over Windward Plaza Park.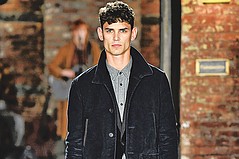 Menswear brands got the New York Fashion Week party started with a series of runway shows and presentations held around the city.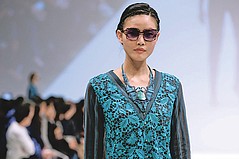 Hong Kong Fashion Week has always been a bright spot to highlight the talents of young designers and accomplished artisans.