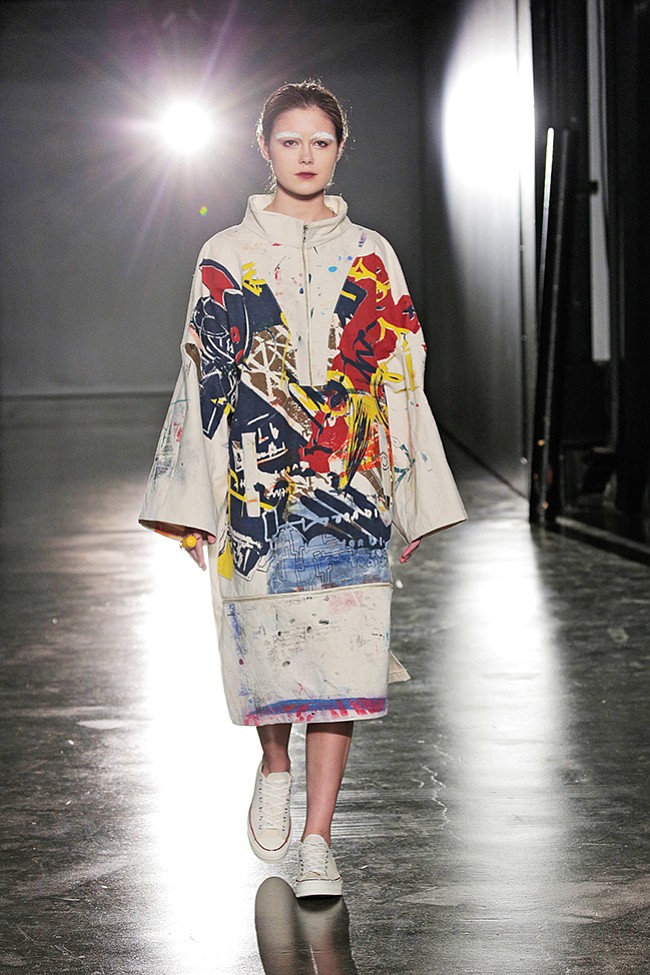 EVENTS
By Alison A. Nieder | May 19, 2016
Rodarte designers Kate and Laura Mulleavy received honorary doctorate degrees from the Academy of Art University on May 11 at the San Francisco design school's graduation fashion show.
Los Angeles Fashion Week Fall/Winter 2015 runs from March 7-22.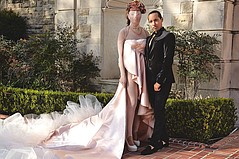 Los Angeles designer Jason Ryan showed his avant-garde menswear collection as part of Metropolitan Fashion Week, held Oct. 26 at Greystone Mansion in Beverly Hills.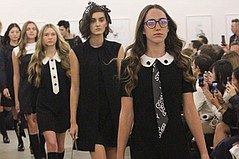 New York designers Brian Wolk and Claude Morais skipped the New York Fashion Week runways at Lincoln Center in favor of a more intimate setting at the Gavlak Gallery in Los Angeles, where the two showed their Spring 2015 Ruffian collection on Oct. 27.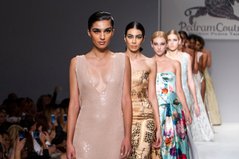 Los Angeles Fashion Week's lineup of more than 60 runway shows, installations and parties was held across the city.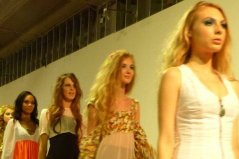 Los Angeles Fashion Week events run from Oct. 8 through Oct. 19 and—so far—there are about 60 runway shows, installations and parties planned.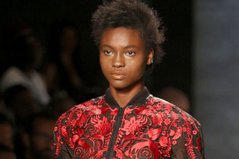 The Sept. 4­–11 run of New York Fashion Week had a handful of California designers on the roster, including Skingraft, Clover Canyon, Mark and Estel and the students of the Academy of Art University in San Francisco.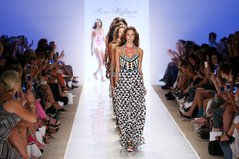 The runway shows in Miami Beach are underway as swim designers showcase their latest collections on the runway and at the trade shows.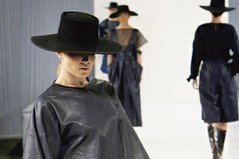 Nearly 20 seniors in the California College of the Arts fashion design program presented their work on the runway on May 16 at the design college's annual fashion show, held in a tented space on a newly acquired 2.5-acre parcel on the CCA San Francisco campus.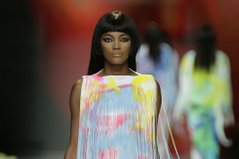 Members of the Missoni family—including Rosita Missoni, Angela Missoni and Margherita Maccapani Missoni—were the guests of honor at the Academy of Art University Graduation Fashion Show and Awards Ceremony, held May 8 in San Francisco.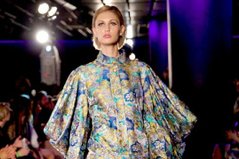 For its 50th runway show, Woodbury University showcased the work of its fashion design and costume design students at the Burbank, Calif.–based design school's May 8 runway gala at Club Nokia in downtown Los Angeles.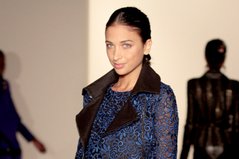 A full house of well-dressed women—and a handful of equally well-dressed men—turned out at the Beverly Wilshire Hotel in Beverly Hills at The Colleagues' 26th annual spring luncheon and fashion fundraiser for the Children's Institute Inc. (CII).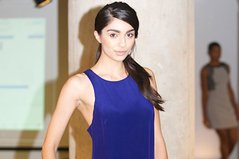 During the April 23–25 run of the Lazr footwear trade show at The New Mart, Fashion Business Inc. and Centric Software presented a runway show.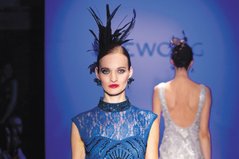 Los Angeles designer Sue Wong found inspiration in the Edwardian era and the Jazz Age for her Fall '14 collection, which she showed in her Mid-City studio.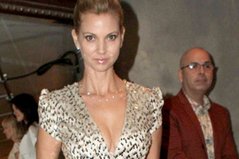 Los Angeles designer Louis Verdad recently hosted a high-fashion tea to introduce his made-to-order collection of tailored dresses, jumpsuits, shorts and blouses.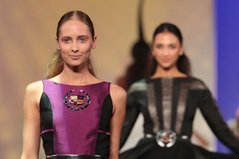 The Fashion Institute of Design & Merchandising presented its annual Debut runway fashion show at Barker Hangar in Santa Monica, Calif., on March 22 to an audience that included industry insiders, FIDM alumni and faculty, as well as city notables and donors to the FIDM Scholarship Foundation.