Attorney Staci Riordan is known for having a lot of energy and creative ideas swirling around in her head.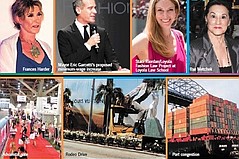 From the sale of trade show giant Advanstar to the high-profile federal raid on Los Angeles Fashion District businesses, 2014 was a year of surprises and contrasts.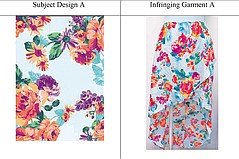 More than one year after filing a copyright-infringement lawsuit over three different fabric designs, Novelty Textile has been awarded $650,000 in a jury verdict.
A recent federal judge's ruling is making California apparel makers think twice about how they label their garments in the future.
For years, Deborah Greaves made headlines by busting counterfeiters trying to knock off True Religion jeans. When True Religion was purchased in May by TowerBrook Capital Partners for $835 million, Greaves left the company and started her own practice.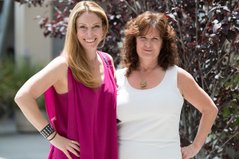 July 31, 2014
|
By By John Irwin
Loyola Law School in Los Angeles formed the Fashion Law Project, an academic center dedicated to the unique legal issues facing the fashion industry, both domestically and internationally.
The power of mediation to resolve disputes is well known in legal circles, but it is not as familiar to the fashion industry.
June 24, 2014
|
By Robert Ezra, Esq.
The power of mediation to resolve disputes is well known in legal circles, but it is not as familiar to the fashion industry. The cases often fall into one of two categories: disputes that are driven by emotion more than legal issues and disputes that are based in legal issues where emotion is less of a factor.
Los Angeles City Attorney Mike Feuer secured a permanent injunction barring two apparel and accessories merchants from the LA Fashion District, where they allegedly sold counterfeit items.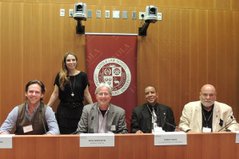 The Fashion Law Project at Loyola Law School in Los Angeles hosted an all-day symposium, titled "One Channel Does Not Fit All: The Fashion Law Implications of Omnichannel Marketing," on March 22.
March 27, 2014
|
By Sarin Tavlian, Esq.
On Oct. 4, 2013, California Governor Jerry Brown signed into law a "Made in California" labeling program. Taking advantage of this new legislation is a great marketing tool for California companies.
February 13, 2014
|
By By Douglas Lipstone
The prolonged contraction/softness of the apparel industry has forced apparel companies to take drastic actions to try to remain profitable. One unfortunate byproduct is the rise of copyright-infringement lawsuits, many of which appear to have been filed in an effort by a few companies to find alternate income streams
It's a typical story in the apparel industry: A dispute arises between Party A and Party B. Both feel the other side is wrong, one side feels he or she has suffered monetary damages, the other is defensive and outraged at the accusation.
January 30, 2014
|
By Benjamin S. Seigel, Esq.
When people disagree, they have choices on how to resolve their dispute. They can lawyer-up, file a lawsuit, and let a judge or jury decide who wins. They can also try to resolve the matter between themselves, they can engage in arbitration or they can go through mediation.
For the first time ever, the Fashion Law Institute in New York is partnering up with Levi Strauss & Co. in San Francisco to offer a six-day intensive fashion law course geared to fashion professionals, attorneys, and law and design students.