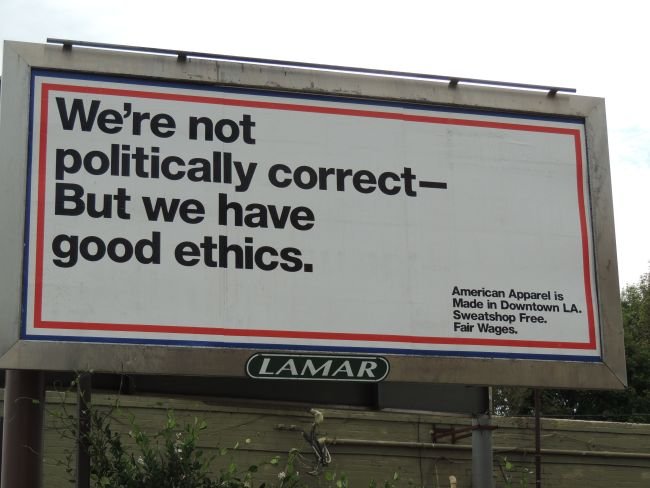 An American Apparel billboard on the corner of San Vicente Boulevard and South Cochrane Avenue in Los Angeles.
Stories this photo appears in:

Manufacturing
For American Apparel founder Dov Charney, it's been a harrowing year.

American Apparel offered no apologies for its risqué billboards which have long proven to be lightning rods for criticism. But the vertical retailer's newest billboards seemed to be testing a new pitch; see the brash company in a different light.