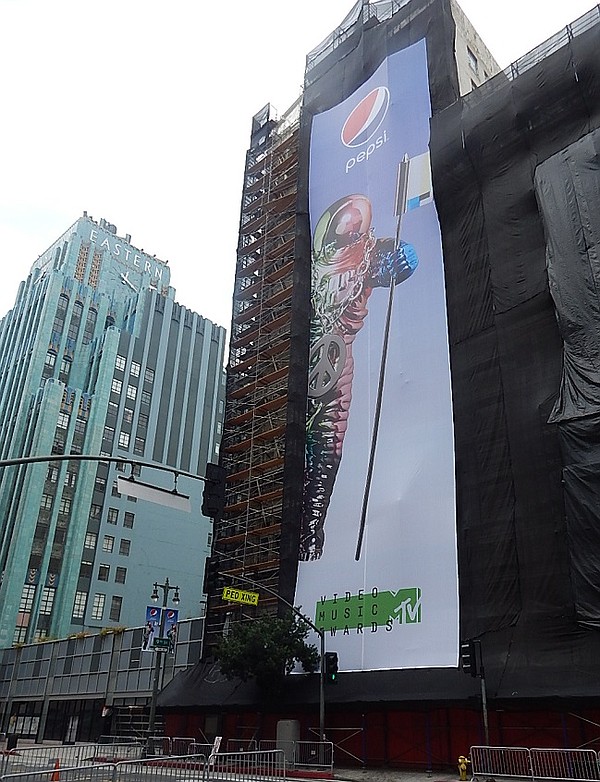 ENTERTAINMENT
MTV Takes Over LA Fashion District's Broadway
For the next six days, you might want to avoid driving down Broadway in the LA Fashion District area.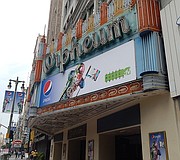 The block between 8th and 9th streets on Broadway is closed until at least this Sunday because the MTV Video Music Awards is building a huge stage on this strip of asphalt to host a yet-to-be announced performer blasting away on Broadway this Sunday, when the awards will be held at the Microsoft Theatre (formerly the Nokia Theatre at LA Live.)
The Orpheum Theatre is part of the back drop. From atop the former May Co. department, now under renovation, a long canvas MTV billboard is draped several hundred feet down.
The awards are big and splashy. Miley Cyrus is hosting the event and entertainers who will be performing at the Microsoft Theatre include Pharrell, Demi Lovato, Macklemore and Tori Kelly.
Broadway should be open some time after Sunday, but it might take at least a day to dismantle the stage that is being built right now. So if you have a choice, ride your bike or walk to get around the area.