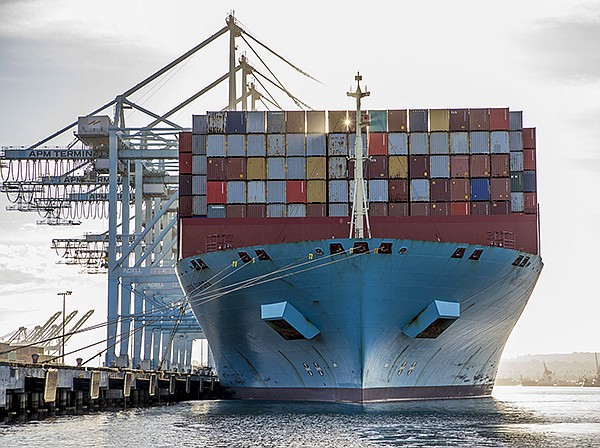 FORECASTS & ANALYSIS
By Deborah Belgum | December 5, 2018
The UCLA Anderson Forecast predicts the economy will slow down in 2019 and then nearly even out in 2020.
With tax cuts in place and unemployment at a record low, 2018 is shaping up to be a banner year for the economy.
The stock market is at an all-time high. Unemployment rates have hit rock bottom, and Southern California housing prices have surpassed their all-time high in 2009.
UCLA economists are optimistic about the U.S. economy in 2018 and then see it cooling in 2019.
True Religion, the Los Angeles company whose jeans were constantly being knocked off by Chinese counterfeiters when the label was a must-have brand, exited Chapter 11 bankruptcy with a smaller retail footprint and cash to move forward.
CIT named Nicholas Nunnari vice president and business development officer for the company's commercial services team in Los Angeles under the direction of CIT Western Regional Manager Darrin Beer.
Citizens of Humanity's executive management team and private investors pooled their money together to buy back the portion of the company owned by private-equity investor Berkshire Partners and cofounder Jerome Dahan.
As the retail industry has changed into a split personality of online and offline shopping, so too has the factoring industry that finances manufacturers' production and sales to clients.
In one year, retail employment declined by 29,000 jobs. What had been the second largest private-sector employer in the United States has dropped to the fourth largest, according to the recently released UCLA Anderson Forecast.
Commercial lender CIT Group has named Kenneth McPhail as executive vice president and chief strategy officer, effective immediately.
DSTLD, the direct-to-consumer contemporary brand for men and women, is preparing to open up its second round of crowdfunding.
Only four months after filing for Chapter 11 bankruptcy protection, Bachrach men's stores is expected to emerge from bankruptcy by the end of August with 15 stores intact.
For nearly a decade, interest rates have remained near zero, meaning it was very inexpensive for businesses to borrow money. But those sunny days may be over. Twice this year, the Federal Reserve has raised the prime rate, and it is expected to do so again later this year.
Retail sales are inching forward this year with a strong nudge by online purchases fueled by millennials who prefer shopping on their smartphones and computers.
The UCLA Anderson Forecast says Trump's prediction of 3 percent GDP growth probably won't happen.
In 2015, some 747,600 people in California were directly employed in creative-industry jobs, a 13.5 percent increase from 2010, according to the "2017 Otis Report on the Creative Economy of California," released on May 18 by the Otis College of Art and Design.