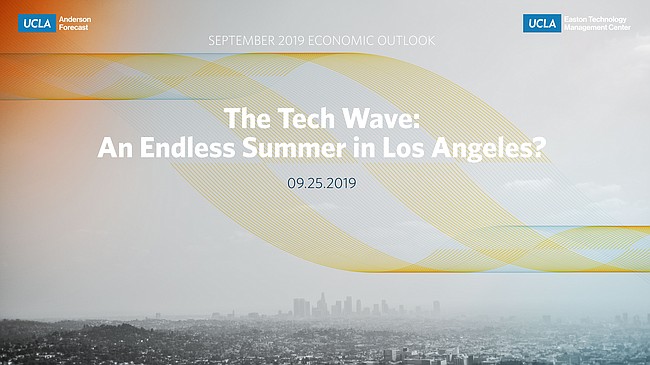 FINANCE
By Andrew Asch | September 26, 2019
The U.S. and California economies are slowing down, according to the UCLA Anderson Forecast titled "The Year of Living Dangerously," which was released Sept. 26, but the slowdown has bright points that other economies would envy.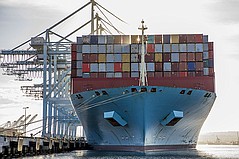 The UCLA Anderson Forecast predicts the economy will slow down in 2019 and then nearly even out in 2020.
Levi Strauss & Co. has been on a roll lately, reporting its fourth consecutive quarter of double-digit revenue growth.
Stitch Fix Inc., an on-demand, personal-styling service based in San Francisco that offers online-apparel subscriptions and personal-shopping services, is headed to Great Britain next year.
Could the U.S. economy be partying like there's no tomorrow only to be faced with a hangover in two years?
We asked finance experts and factors to give us their take on the retail industry and how it is shaping up this year.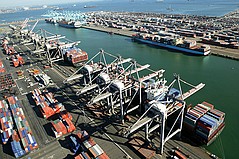 Despite rumblings of a trade war, the U.S. economy is marching forward at a nice pace as the U.S. unemployment rate hits a low not seen for almost 50 years.
Trade and tariffs could be the make or break factors when it comes to growth of the U.S. economy.
Over the past five years, the creative economy in California has seen a growth spurt as more jobs have been added in the sector's core areas of entertainment, fashion and publishing.
Creative jobs in California and Los Angeles County continue to grow as the economy holds strong.
Lately, the apparel and retail world has been centered around three Ts: taxes, tariffs and trade.
Last year, President Trump had just taken office and the economy was slowly slogging forward as unemployment rates dropped steadily, inflation was modest and interest rates were changing every so slightly.
Business investment is going to be driving the bus this year.
The California economy has been going gangbusters over the past few years and should continue to march along nicely over the next two years.
California, with its technology, aerospace and entertainment industries, will continue to outdo the rest of the United States.
The retail boneyard is piled high with store doors that closed last year, and many more may be on the way.