FINANCE
By Deborah Belgum | September 28, 2016
According to the recently released UCLA Anderson Forecast's quarterly update, the next two years will be pretty much a repeat of the past several years—moderate growth with job gains. But future job gains won't be quite as robust as in previous years.
With the economy still ticking along, the unemployment rate in California and the rest of the country will continue to drop through 2016, according to the latest UCLA Anderson Forecast.
Quiksilver Inc. reported results for its second fiscal quarter of 2015 and rescinded its previously stated financial guidance for the fiscal year, the surf giant noted that it would not provide an outlook for the rest of fiscal year, according to a company statement, which was released on June 9.
American Apparel reported that in the first quarter of this year it had a net loss of $26.4 million, or 15 cents a share, compared to $5.5 million, or 5 cents a share, last year.
Fast A/R Funding, a 6-year-old specialty finance company based in Calabasas, Calif., has acquired Continental Business Credit for an undisclosed amount.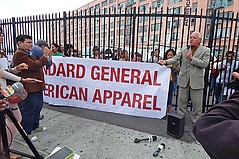 David Nisenbaum, the fired director of manufacturing accounting analysis and audit at American Apparel, filed a lawsuit in Los Angeles County Superior Court on April 20 against his former employer. He maintains he was wrongfully fired because questioned the financial actions of John Luttrell, the chief financial officer of the company at the time Dov Charney was still the president and chief executive.
In the last year, gas prices in California have fallen 26 percent and the state's unemployment rate has shrunk 1.3 percent, but skittish shoppers are still acting like there is a recession.
The U.S. dollar is sailing at a 12-year high. A strong greenback means that if you travel overseas, hotels and restaurant dinners are cheaper. It also means raw materials produced overseas, such as fabric, zippers and buttons, have suddenly gone on sale.
Since the beginning of 2015, Mike McGinley's European retail partners have been telling him that they cannot afford his West Hollywood, Calif.–based LASC line of men's activewear and swimwear—after years of selling LASC at their shops.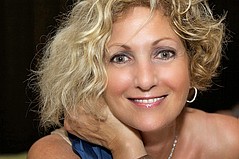 Since announcing plans to retire, Steinberg has been asked to consult for the industry, which she said she is considering, but she's keeping her options open for now.
California Apparel News recently spoke with some finance-industry executives to find out how their companies approach financing new businesses and how selling to e-tailers differs from selling to a bricks-and-mortar retailer.
Wells Fargo opened a new commercial banking office in New York to better serve the city's $98 billion apparel industry.
Los Angeles–based financial-services company B. Riley Financial Inc. named Steven H. Reiner to the newly created position of chief business development officer, asset dispositions, for the company's Great American Group LLC subsidiary.
Just about everyone agrees that 2015 is shaping up to be a good year for the U.S. economy.
The pressure keeps mounting for American Apparel to put itself on the auction block.
Altamont Capital Partners finished the year with the announcement that it made an investment in another clothing business.